Disabled woman gets new roof thanks to local businesses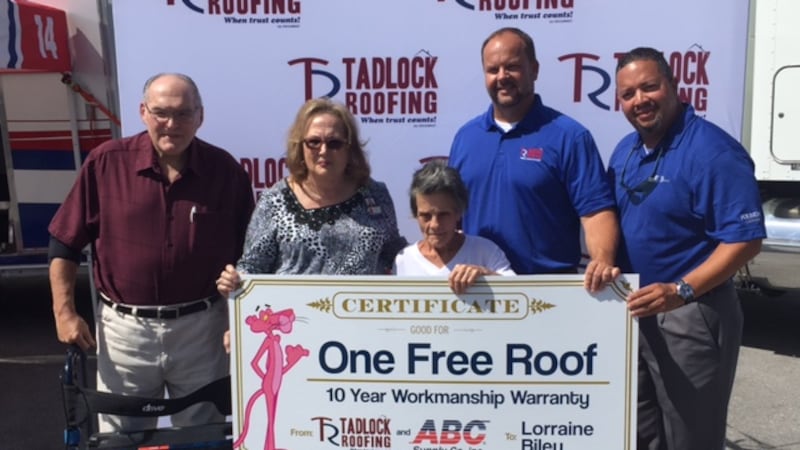 Published: Oct. 6, 2017 at 10:57 AM CDT
A local disabled woman has needed a new roof for more than ten years and the Disability Resource Center of Panama City had her covered, so to speak.
Two local businesses learned about Loraine Biley's need and decided to replace the roof for free.
Tadlock Roofing and ABC Supply presented her with a large gift certificate for a new roof Thursday morning.
Her current roof is in such poor condition the inside of her home has damage.
"I have these floors that are coming apart and I got water leaking inside on the walls and the floors are starting to sink, you know, 'cause I don't know what it is," Biley said.
The roof should be completed by Thanksgiving.