Dozens of dead fish wash ashore at local pond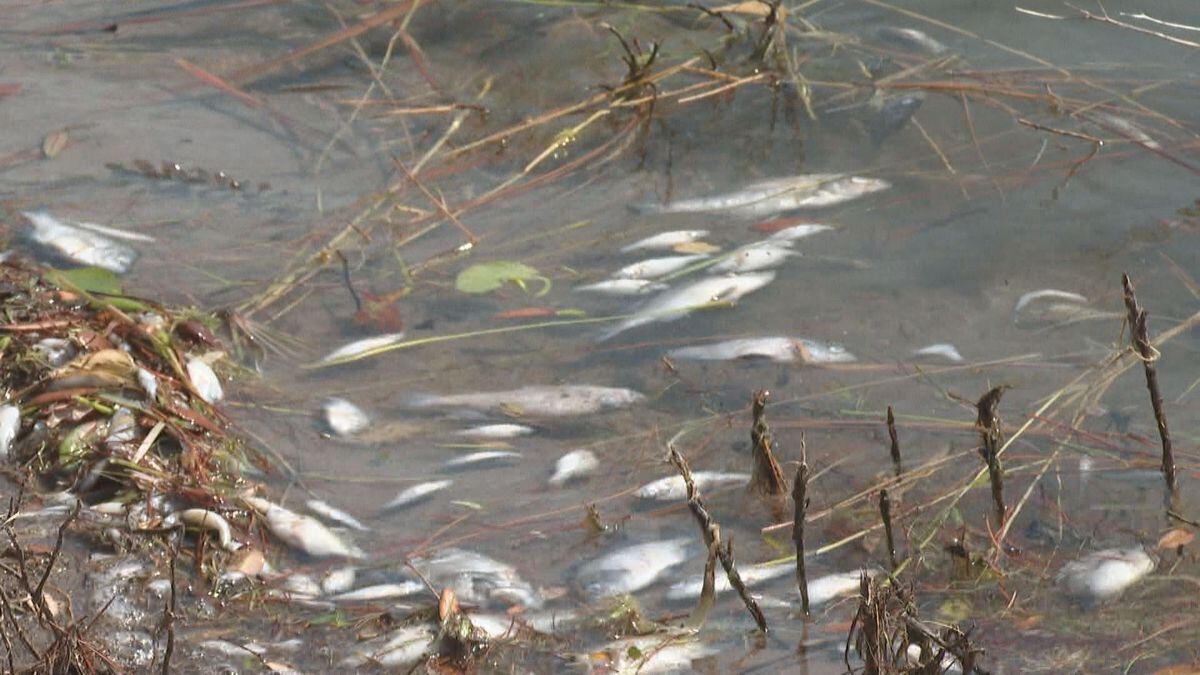 Published: May. 27, 2019 at 10:19 PM CDT
Locals say Little Island Pond in Bay County is normally full of life.
"This lake is just beaming with fish. You could throw a reel out and catch a fish in seconds," said Bay County Resident Michael Warbritton.
However, when Warbritton returned home after his boat ride on the pond Sunday, he saw something very different.
"When this incident happened we were just having fish along the whole lawn right here," said Warbritton.
Warbritton found dozens of dead fish near his home. He said he looked at other lakes nearby but they seemed fine.
"We got foam, we got dead fish and not really any answers yet," said Warbritton.
Warbritton said it's also impacting the nearby wildlife.
"Not even a single bird has landed in the water today. We've actually been watching them steer clear of the water. Not wanting to land in it," said Warbritton.
Warbritton said many other locals use the pond. He's worried the pond may be dangerous and could cause health problems.
"We're on a well system, so that's a concern too. That water comes out our shower and our faucets. So I'm thinking if there is something wrong with the water, is it safe for all our water here?" said Warbritton.
Florida Fish and Wildlife Conservation Commission officials say due to the Memorial Day Holiday, they can't look into the situation until Tuesday.
Copyright 2019 WJHG. All rights reserved.