Ebro Greyhound Park sees final night of live racing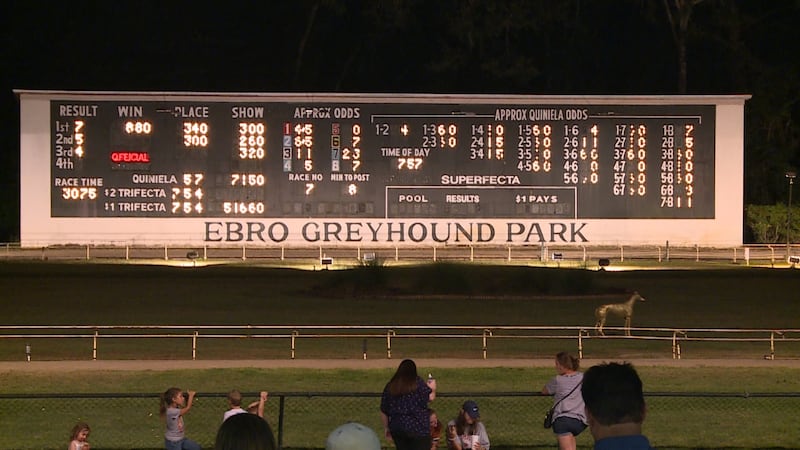 Published: Sep. 28, 2019 at 10:40 PM CDT
Ebro Greyhound Park saw its last night of live greyhound racing Saturday
After 65 seasons there will no longer be live racing at the park after Amendment 13 is phasing out dog racing in Florida by 2020.
However, bets can still be made on televised greyhound racing and the poker room at Ebro will still be open.
Those making some of their final bets say they will miss spending nights at the track.
Michael Palase said, "Dog racing is a great family event, it's more family-oriented and it's a lot of fun out here. I think everyone is going to miss it."
Cathy Kelley added, "Really sad, we've been coming for 40 years we were military. My father and mother-in-law retired here so we'd always come here for vacationing. Now we've lived here the last seven years and we'd bring our kids when they were younger and they loved playing back there, and it was just a nice family night."
Park management says dogs still able to race may be sent to other tracks around the country. They say the rest of the dogs will be sent to a loving home.
Copyright 2019 WJHG. All rights reserved.