FHP: Traffic stop leads to more than 100 felony identity theft charges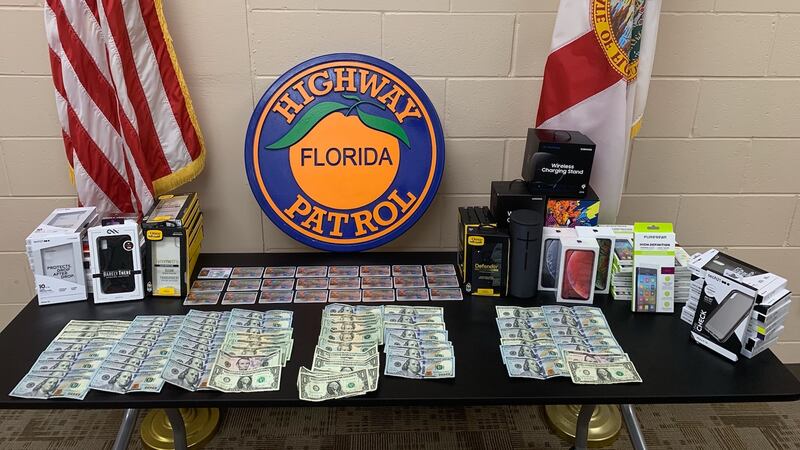 Published: Feb. 10, 2019 at 3:31 PM CST
According to Florida Highway Patrol, two men were arrested after troopers found more than 20 fraudulent driver licenses during a traffic stop Saturday.
Officials said two troopers were monitoring eastbound traffic along Interstate 10 in Washington County when they saw a driver in a Dodge Caravan was not wearing his seat belt.
After beginning a traffic stop on the van, troopers said they noticed several "criminal indicators."
Once a probable cause search was conducted, troopers found 23 fraudulent Florida driver licenses and one fraudulent Indiana license.
They said each license had a different name and address on them, but they had the same photo.
Troopers said 20 of the 24 names were positively identified as victims.
They said within the vehicle, four handwritten ledgers were found with personal identification information belonging to 43 possible victims.
Cash and other items were seized as well.
Derron Skinner, 27, and Erik Castaneda, 37, both of the Houston,Texas area, were arrested and taken to the Washington County Jail on 133 felony charges related to identity theft.
Troopers said the investigation is ongoing and more charges are expected.