Four Hurlburt Field Airmen received awards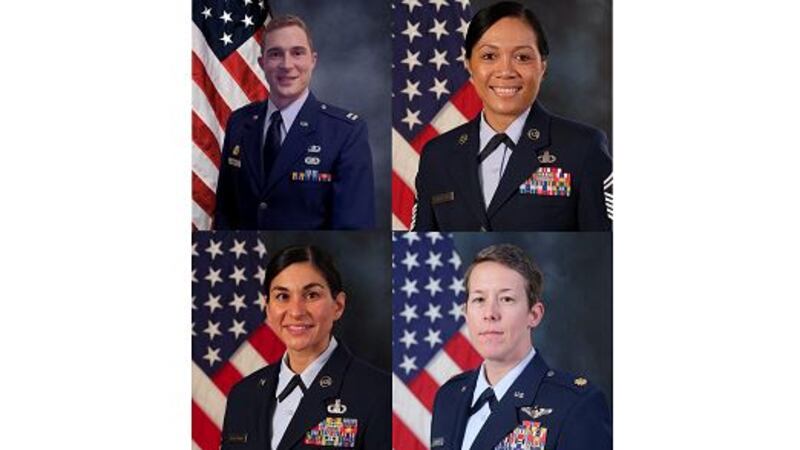 Published: Apr. 7, 2020 at 3:01 PM CDT
Four Hurlburt Field Airmen selected as annual award winners at the higher headquarters based on their performance and dedication to the mission.
Major (Select) Michael "Trent" Schill from the 805th Combat Training Squadron was the winner for the 2019 Air Force Information Operations /Operations Security/Military Information Support/Military Deception Award.
SMSgt Jacinta Buckhalter from the 505th Test and Training Group was awarded the 2019 Command and Control Battle Management Operations Senior Noncommissioned Officer of the Year.
Major Shannon Greene from the 505th Command and Control Wing is the United States Air Force Warfare Center (USAFWC) 2019 Field Grade Officer of the Year.
MSgt Ruby Underwood from the 505th Combat Training Squadron is the USAFWC 2019 Senior Noncommissioned Officer of the Year.
Copyright 2020 WJHG. All rights reserved.