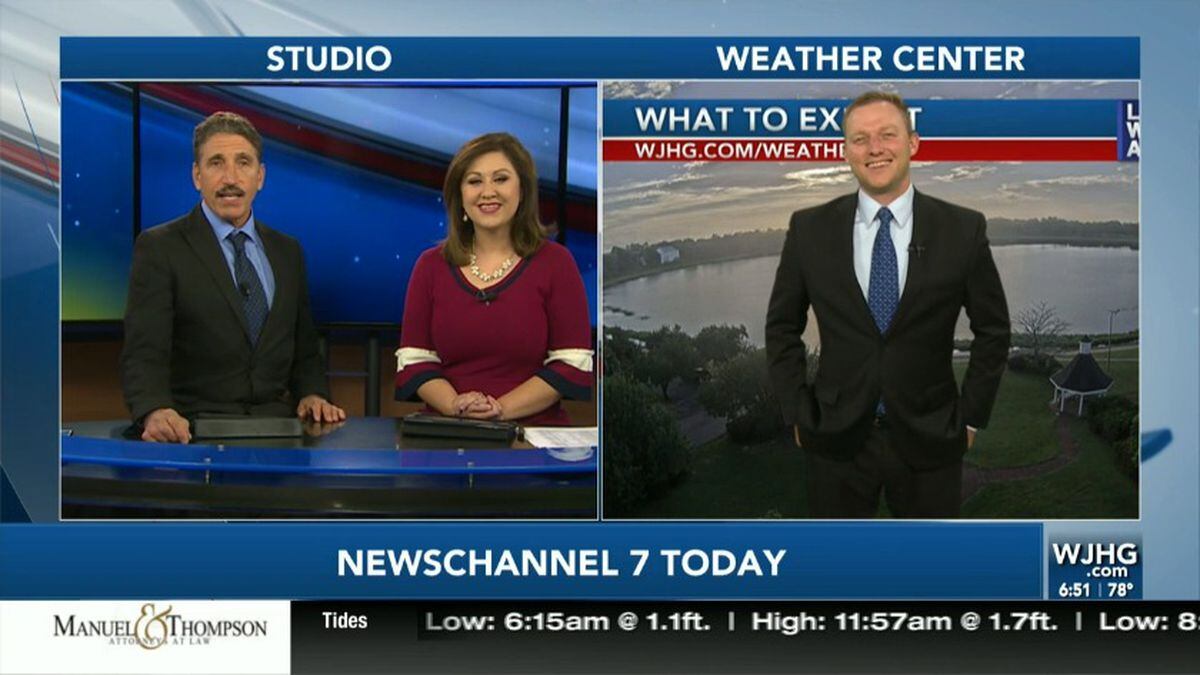 Published: Jul. 12, 2019 at 7:41 AM CDT
Good Friday morning everyone! & TGIF!
It's another active start on radar with scattered showers moving in on the coast. While it won't be an all day rain in any one location in the Panhandle today, we'll likely see rain in your neighborhood at some point in time today. So keep the umbrellas close by once again!
Otherwise it's a warm and humid morning as we get going in the mid to upper 70s. Highs today will still get quite warm near 90 degrees in between storms as we do get some sunshine to return in between storms as well.
We still sit in the unsettled region of Tropical Storm Barry that's moving west in the Gulf and currently south of Louisiana. Waves of scattered showers and thunderstorms will once again pass through the Panhandle today and some will linger into the night tonight. However, heading into the weekend, Barry's track is looking more like it will head either toward a Central or a coastal landfall in the western part of Louisiana.
In that scenario, we should see a bit of a decrease in the amount of storms passing through the Panhandle on Saturday and especially Sunday. While there will likely still be scattered showers passing through, the breaks in between the storms will be larger, especially on Sunday.
So the weekend shouldn't be a washout, but we'll probably still want to keep an eye on radar during our outdoor activities as we may need to seek shelter for 30min or so at points in time. Otherwise, more summery heat and humidity for the weekend with highs near 90 and feeling like the upper 90s.
Bottom Line...
For today, partly sunny skies with scattered showers and thunderstorms likely. Highs today reach the upper 80s to low 90s in spots inland. Your 7 Day Forecast keeps us running with scattered showers around through the weekend, tapering off into next week.
Copyright 2019 WJHG. All rights reserved.