G.R.O.W.T.H. House gets students involved in local restoration projects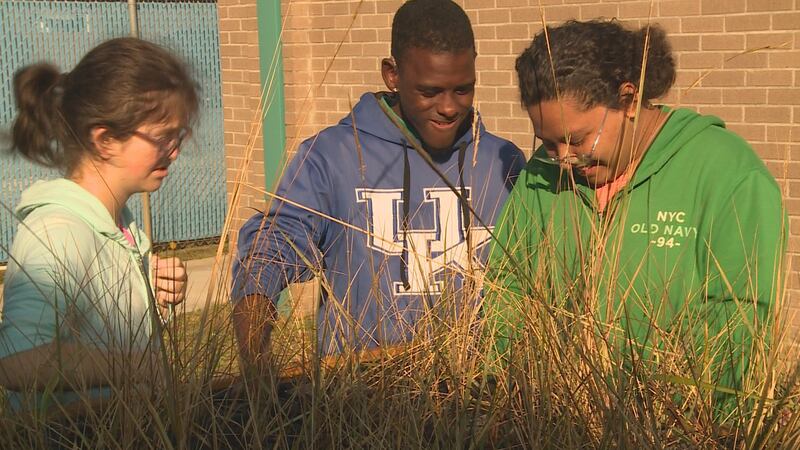 Published: Nov. 17, 2017 at 4:14 PM CST
A local organization is working with a special group of students to get them learning in a different way.
The Choctawhatchee Basin Alliance is constantly looking for ways to get the community involved in many of their projects.
"We plant to help the organization out here," said Keylan Bogan who attends Silver Sands School.
And part of that community is our kids.
"Grasses in Classes, which is growing smooth cordgrass, is being done in 17 schools throughout Okaloosa and Walton counties and Silver Sands is one of those," Choctawhatchee Basin Alliance Education Coordinator, Brittany Tate said.
Silver Sands School specializes in students with learning disabilities and the Grasses in Classes program allows the students to get out and interact in a different way.
"What's really great for our students, especially those who are non-verbal or doing the building blocks of communication, is they get to do that with masters of communications, adults who've already done that, and they know how to wait on them, give them time and take that time and that's part of their growth too and it is wonderful and a great opportunity to learn to communicate," Silver Sands School Principal Jon Williams said.
"So, it's really great to come out here and provide this opportunity for the students because not only are they benefiting themselves by working with us but we are also benefiting by working with them," Tate said.
Aside from giving them a opportunity to give back to their community, the program also inspires the students.
"I want to plant my own garden," Bogan said. "Carrots, onions and tomatoes."
"We're really trying to develop the next generation of water stewards through these programs and get them out of the classrooms and apply what they are learning inside the classrooms to the outside world," Tate added.
"It means a lot, the kids can feel it. They may not always, depending on their intellectual level or their disability, be able to fully comprehend it but they know what it feels [like] to feel welcomed," Williams said. "They know what it feels [like] to feel appreciated for what they do and so when they can give back it's amazing."
With a grant from the Impact 100 group of Northwest Florida, Silver Sands School officials hope to expand their program and build a greenhouse on campus.