Handcuffed suspect steals patrol car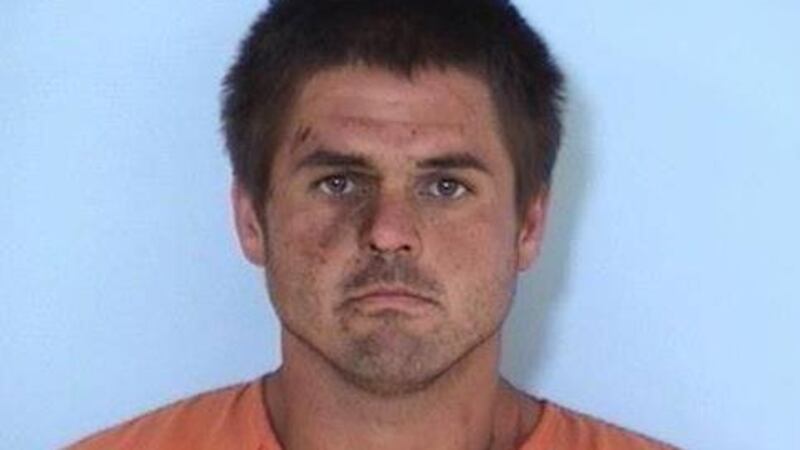 Published: Mar. 3, 2017 at 10:11 PM CST
A vehicle fire on Interstate 10 in Walton County leads to an unprecedented chain of events including two stolen vehicles and a handcuffed suspect stealing a patrol car.
Friday morning at approximately 9:50 a.m. Walton County Sheriff's Deputies responded to a vehicle fire near mile marker 85 on I-10. After the fire was extinguished it was discovered the vehicle was stolen out of DeFuniak Springs and was purposely set on fire following the crash.
Shortly after, a citizen noticed a man sitting in his Jeep attempting to steal it at a home on Bob Sykes Road. The citizen detained the suspect, holding him at gunpoint until deputies arrived. The suspect, identified as Cody Dwayne Hynum, 30, was cuffed and put in the back of a patrol car. Following his arrest it was determined Hynum had also burglarized a carport and stolen a Ford pickup truck, which was disabled in the area.
While deputies were working both crime scenes Hynum kicked out the rear driver's side window and, still cuffed, was able to get out of the vehicle and gain access to the driver's seat. The suspect fled the area and drove down Woodyard Road. Hynum then hit a private citizen's fence, drove down a driveway and struck a barrier at the end of the driveway. The suspect fled from the patrol vehicle into the woods and was tased and apprehended by deputies after a short foot pursuit.
Hynum was charged with escape, two counts of grand theft auto with damages over $1,000, two counts of burglary, larceny over a $1,000, criminal mischief over $1,000, resisting arrest with violence, and fleeing and eluding. He was taken to a local hospital to be evaluated and later booked into the Walton County Jail. Additional charges may be forthcoming.