Identifying and addressing bullying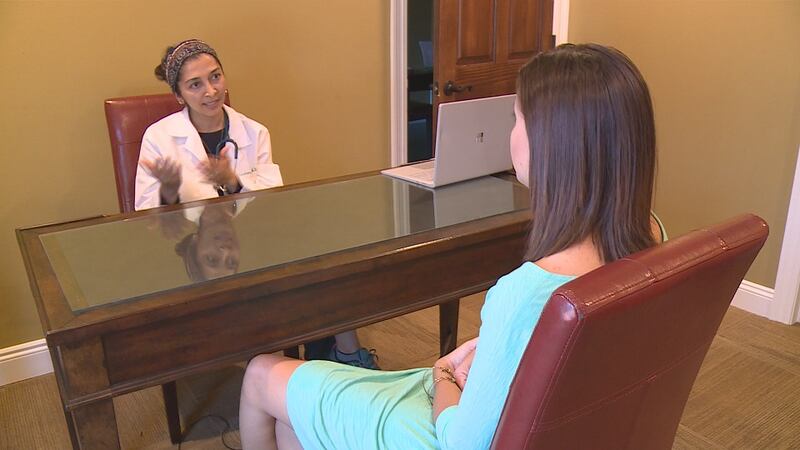 Published: May. 2, 2018 at 9:11 PM CDT
Sticks and stones may break bones, but words can hurt too, especially when it comes to social media.
The world of childhood bullies has drastically changed in the digital age, but the best way to fight back may be through raising awareness.
Gabriella "Gabbie" Green, a student at Surfside Middle School, was just 12 years old when she committed suicide.
Her friends and family said she was bullied.
"'Bullycide' is a combination of bully and suicide because it's suicide that's caused by bullying," Gregory Dossie, the founder of the Student Advocacy Center of Bay County, said.
Green's death spawned action from people like Dossie. He partnered with the Gabriella Green Foundation, an organization founded by Green's family and friends with the hope of making a difference.
"Since Gabriella Peyton Green's 'bullycide,' there's been a lot more awareness," Dossie explained.
Dr. Rubina Azam, a local Board Certified Pediatrician, believes awareness and open dialogue could be keys to stop bullying.
"If the kid is looking more withdrawn, looking more sad, spending more time in their room, not willing to engage in conversations, complaining of recurring symptoms, abdominal pains, not wanting to go to school, missing school, and just not looking happy," Dr. Azam explained.
According to the
, in 2015, about 21 percent of students ages 12-18 reported being bullied at school.
Azam is not only a doctor, she is a mom as well. She said parents need to teach their kids what to do if they're bullied.
"The first, most important thing to do is raise awareness about it. Talk to a teacher, talk to the principal," her son, Daniel Waheed, said.
Identifying bullying isn't as easy as it used to be thanks to the digital age.
In the past, kids only dealt with bullies at school or on the playground. Now, because of social media, they bring bullies home in the palm of their hands.
"Parents need to know what kind of social media their kids are using, who are their friends, who are their contacts, what kind of messages they are receiving and parents should have access to their kids' phone," Dr. Azam said.
Dossie partners with organizations to hold seminars, helping parents learn how to spot a bully online.
It's important if you see something, say something.
"They need to take screenshots of those messages, they need to record them, they need to have documentation, they need to bring it up, again, either to the police, they need to bring it up to the child's friends, their families, but they need to do something about it," Dr. Azam said.
The Gabriella Green Foundation hopes awareness will make a difference. According to Dossie, it already has by getting children help in places beyond Bay County.
"Through the Gabbie foundation, they had a call from Canada and we were able to send them information on advocates over in Canada. We've helped people in Texas, Alabama, Georgia," Dossie said.
It's proof that awareness can bring change and perhaps save young lives.
"There's help out there. There's definitely help out there," Dossie said.
If Bay District Schools students wish to remain anonymous when reporting bullying incidents, they are encouraged to use the
app found on the district website.
In a statement, district officials said, "We certainly see students being willing to use Friendwatch, our anonymous reporting app to report concerns they have about situations at school or situations involving their friends and classmates. Being able to remain anonymous seems to encourage students to come forward more often, and in more detail, so that's definitely been an advantage."
If students believe they are the victims of bullying, they can contact the
, the
, or the
.
In honor of Green's 13th birthday, there will be a
benefiting the foundation under her name June 2nd.
Gentry Fry, a filmmaker in Miami, made a video to spread the word about the event. You can find that link
.