Industry and college representatives gather for an engineering technology forum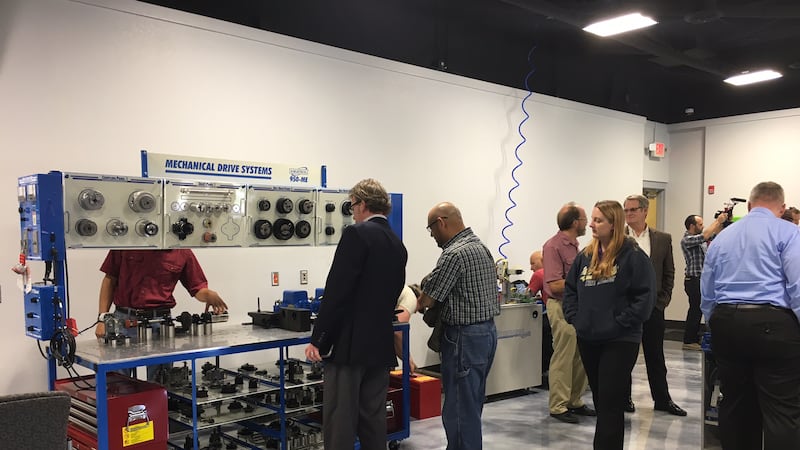 Published: Mar. 30, 2017 at 6:27 PM CDT
Chipola College is about to graduate its first class of engineering technology students.
On Thursday, college representatives and area industry leaders gathered at the college for an engineering tech forum.
"We're very excited to be here," Marilyn Barger, Executive Director of the Florida Advanced Technological Education Center, or FLATE, said. "We're really excited that there's an opportunity here for them to serve their local community with an engineering technology degree."
Former St. Petersburg College Dean Brad Jenkins spoke at the forum.
"Companies are looking for skilled workers," Jenkins said. "Where do they find them? They're finding them at places like Chipola. This is just a good place for people to come because you've got some real good programs here at the college."
Forum-goers got a tour of the engineering technology facility.
"We have a program that has embedded certificates," Darwin Gilmore, the Dean of Workforce Education and Education Development at Chipola College, said. "It has an A.S. degree, so you can have a path where you go to work, or you continue your education."
He said Chipola is committed to adding qualified and professional individuals to the area workforce.
"We're just super excited to be able to grow this program," Gilmore said. "Not only in enrollment, but we will continue to add degrees and certificates and build out to meet the needs of our local region."