Jimmy Patronis to be appointed as Florida's chief financial officer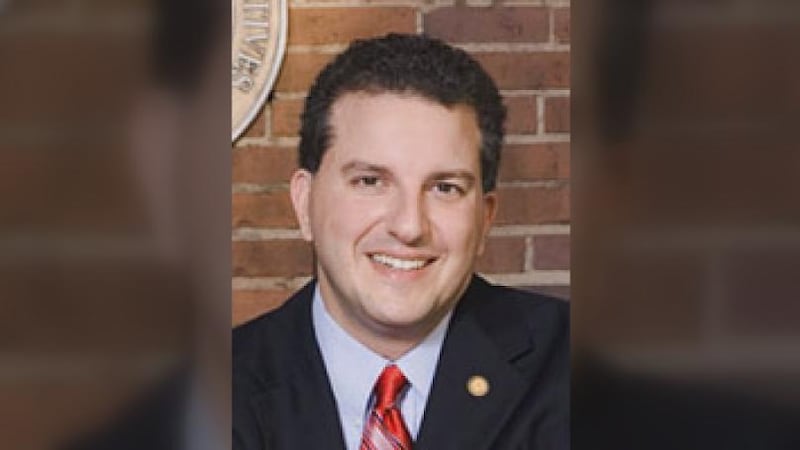 Published: Jun. 25, 2017 at 7:22 PM CDT
By GARY FINEOUT
Associated Press
Florida Gov. Rick Scott is turning to a long-time political ally and former north Florida legislator to take over one of the top elected jobs in state government.
Scott on Monday will announce he's appointing Republican Jimmy Patronis to replace Jeff Atwater as chief financial officer. Atwater, who was first elected to the post in 2010, is resigning from the job before his term is over to become a vice president at Florida Atlantic University.
Patronis, who helped his family run a well-known restaurant in Panama City, currently sits on the state panel that regulates utilities. He was a member of the Florida Legislature for eight years before Scott appointed him to the Public Service Commission.
"As a small business owner, Jimmy has been a successful job creator and has helped grow Panama City's economy," Scott said in a statement Sunday. "I know that he will bring his wealth of private sector experience with him to Tallahassee."
By turning to Patronis, Scott tapped someone who is expected to be a strong supporter of the governor. Patronis, 45, backed Scott during his initial run for governor seven years ago when many in the GOP establishment were supporting then-Attorney General Bill McCollum in the primary.
Patronis in a statement said he was "honored" by the appointment.
"As Florida's next CFO, I want Florida to be the place where government does its job fairly and predictably so workers can find great jobs at great businesses," Patronis said.
This is one of the most high-profile appointments Scott has had since he first took office in 2011. It's rare for a sitting governor to have a chance to appoint someone to one of Florida's three elected Cabinet positions. The other Cabinet posts are attorney general and agriculture commissioner.
Several names have been floated with the chief financial officer position since Atwater announced he was leaving. Jacksonville Mayor Lenny Curry was seen as a top candidate, but he decided against seeking the job. Joe Gruters, a state legislator from Sarasota who helped run President Donald Trump's campaign in Florida, also told the governor he was interested.
A big question is whether Patronis will be able to run for the job in 2018 with no other Republican opposition. Former State Sen. Jeremy Ring, a former executive at Yahoo and a Democrat, has already started running for the job.
Scott is announcing the appointment at Captain Anderson's, the restaurant run by the Patronis family for 50 years. Patronis will be officially sworn into the job on Friday.
Florida's chief financial officer is elected statewide and is a member of the state Cabinet that oversees several key agencies. The chief financial officer, who is also the state fire marshal, plays a key role in helping regulate the financial and insurance industries and also functions as the state's treasurer. The job pays nearly $129,000 a year.
Atwater, a former banker who had been president of the Florida Senate prior to his election as chief financial officer, usually worked in tandem with Scott. But the two clashed last year over who should become the state's insurance commissioner. Under state law, both must agree on the appointment.