"Killer Babysitter" will stay behind bars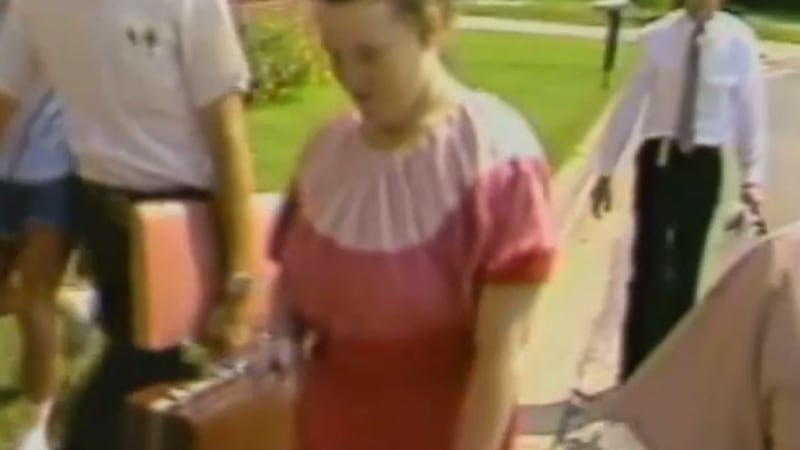 Published: Nov. 29, 2017 at 6:06 PM CST
Longtime locals might remember the case of a babysitter in Blountstown who confessed to killing children.
After serving 25 years, she's now eligible for parole.
But the woman dubbed the "Killer Babysitter" is staying behind bars.
Christine Falling was just 19 years old when she pleaded guilty to killing three children. In exchange, the state didn't pursue charges for two other kids who died in her care, and it didn't seek the death penalty.
The charges may never have been filed if she hadn't confessed.
"I choked her 'til she quit breathing and she'd turned purple," Falling said.
As a child, Falling reportedly strangled or dropped cats from high places to test their nine lives. Her stepfather Jesse Falling, who adopted her at age four, was bewildered.
"Because she was a lover of children. I still say that," he said.
Falling also later confessed to killing a 70 year old man her first day on the job as his housekeeper.
By law, Falling remains eligible for parole, but prosecutors told the review panel that the so-called babysitter from Hell deserved no mercy.
"This woman killed five babies from age two months to four years old. She says she just did it the way she saw on TV. She says she doesn't know why she did it. Sometimes they cried and they made her mad. One time she just felt the urge," said Joy Powell, an assistant state attorney in Perry.
No one showed up on Falling's behalf at her parole hearing Wednesday.
The panel showed no mercy. Christine Falling's presumptive release date is 2254, likely long after she dies.
Falling gets another hearing in seven years, but the question asked across the county in the wake of the deaths, "Can you trust your babysitter?," is as relevant today as it was 25 years ago.