Latitude Margaritaville Watersound construction moving forward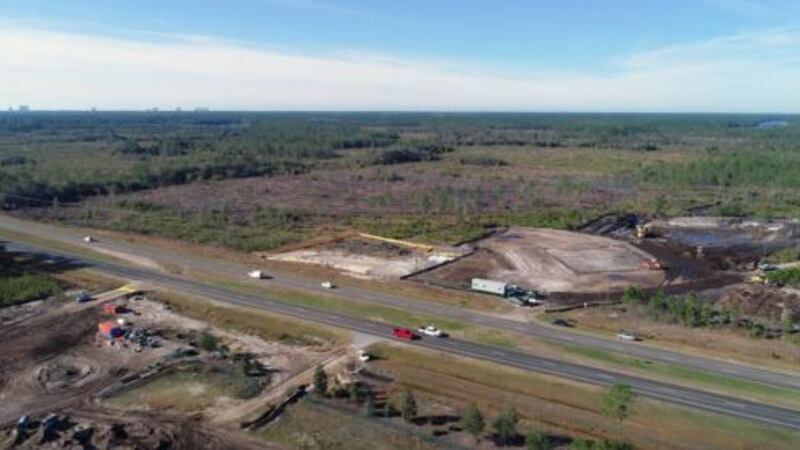 Published: Feb. 18, 2020 at 6:17 PM CST
A Bay County housing project nearly a decade in the making, is moving closer towards fruition.
Workers have broken ground on what will be the sales center and several model homes of the Latitude Margaritaville Watersound community.
That portion of the project is expected to be completed by summer's end in 2021.
The "55-and-better" community will be located at the northwest intersection of Highway 79 and the new alignment of Highway 388 in Bay County.
"The first phase is 48 residential lots over 28 acres, and the second phase, and again these are just plans, is 200 residential lots over 112 acres," said Ian Crelling, community development director for Bay County.
"There is a pretty robust recreation amenity that will include swimming pools, dining facilities. We're planning adjacent to that a commercial marina village on the intercoastal waterway so there will be some boating opportunities," said Bridget Precise, senior vice president of Residential Real Estate at The St. Joe Company.
The project's sector plan is entitled for approximately 170,000 homes. Home sales for the community are expected to become available some time in 2021.
Copyright 2020 WJHG. All rights reserved.