Local senior gets a special Christmas surprise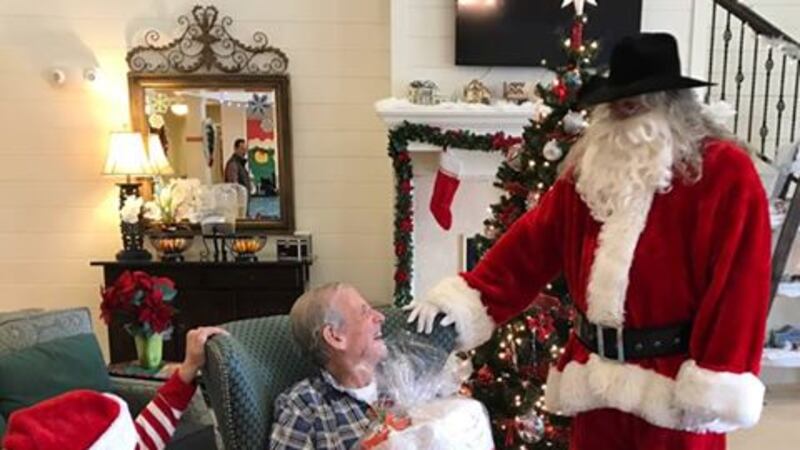 Published: Dec. 8, 2016 at 10:00 PM CST
Bill Gibson Deaton spends his days putting a smile on his fellow seniors faces.
When Deaton's not calling bingo, he's showcasing his very unique talent, playing the spoons.
"I play these old things a lot," said Deaton. "I'll play them for ya. Show ya how I play them. I can do it sometimes when there ain't nobody looking."
"Somebody's got to do these spoons somebody's got to and it's got to be me," said Deaton.
On Thursday it was his turn to smile, when he got a surprise from an unlikely visitor. For the past three years, Guardian Pharmacy of Northwest Florida has been surprising seniors around the holidays with what they call "baskets of blessings."
"We decided that we would start asking the community to nominate someone that may not have family close by and may not be able to have many gifts for the holidays and once they pick that person we begin to customize a basket for them," said Ally Wiggins, Director of Sales and Marketing at Guardian Pharmacy of Northwest Florida.
"I want every one of you to know I love everyone of you to death because this is the first time this has happened with old Santa Claus," said Deaton.
For the employees at Guardian Pharmacy it means just as much.
"I can tell you it kind of gives me chill bumps over the last few years we have noticed that it does far more for us than it does for them."
Wiggins says she hopes Guardian Pharmacy can grow its Christmas giving program to help others in the community.