Local company strives to make better apparel for women in tactical fields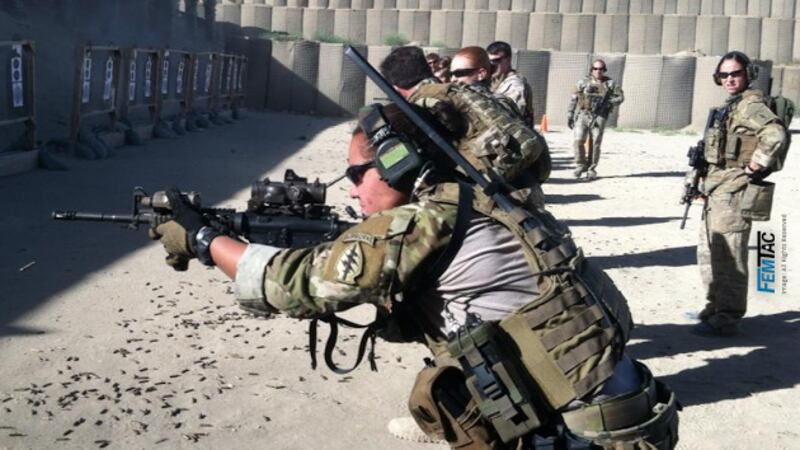 Published: Mar. 21, 2017 at 6:09 PM CDT
For women in industries like law enforcement, military or construction, finding the perfect apparel can be a struggle. Not for a fashion statement, but just to get the job done effectively.
Several years ago, Leah Olszewski saw a problem it seemed no one was in a hurry to solve.
The 20-year Army officer collaborated with her sister, a former military pilot who now works in law enforcement to create what is now called FEMTAC.
"What we're trying to do is provide professional apparel for those whose work or passion takes them to a field environment - energy, military, law enforcement, construction, farming. Anyone who's in a profession where they're outdoors quite a bit," Olszewski said.
Officer Caitlin Anglin with the Lynn Haven Police Department sympathizes with these issues, saying in some cases, the wrong fit can be a matter of safety.
"One dangerous situation is trying to get your gun out of the holster," Anglin said. "For one thing, I can't turn around and look at it. My vest actually hinders me from being able to see my gun. So I have to be able to do everything just by feel. Once I reach around and try to get it and I pull it out I have to lift my elbow all the way up to try and get it in and around to my front to where I'm supposed to be."
It's this element of safety that remains a top priority for FEMTAC, along with performance and likability.
And it's not just Officer Anglin who sees the value in her products. The company recently won a $50,000 grant from the Veteran Small Business Growth Challenge. Funds that will go toward finishing the prototypes.
Right now, FEMTAC has one product out for testing, with five others still in development.
Though there is big-name competition, Olszewski hopes women see the heart that was put into developing her product.
"We want it to grow to that place where people think about purchasing apparel for women, they're going to think about FEMTAC," she said.