Local law enforcement and minority groups unite against police brutality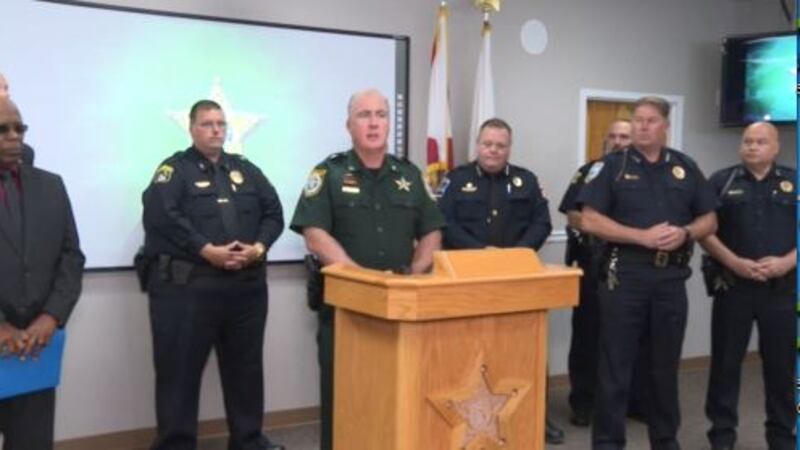 Published: Jun. 2, 2020 at 5:45 PM CDT
It was called an unprecedented show of support.
"I ask everyone to refuse to allow the actions of an officer 1,100 miles away from Bay County to damage the special relationship that law enforcement and our community have worked hard to build," said Bay County Sheriff Tommy Ford during a press conference Tuesday afternoon.
The room was filled with both law enforcement and several local minority group leaders who came together to condemn the actions of the Minnesota officer who took the life of George Floyd.
Sheriff Ford said, "I personally witnessed several protests throughout Bay County and the people sent a strong message- they were heard loud and clear. The Bay County Sheriff's Office will continue to protect the constitutional right of the people to peacefully protest."
Representatives from every municipal police department in Bay County joined Ford at at the podium as a show of local unity to address the national issue.
Chief Drew Whitman of the Panama City Beach Police Department said, "We all want justice for Floyd and his family. It's a hard time. Remember, there's a lot of good cops out there. We care for you, we want to be a part of this community, we want to protect you."
One by one, each chief of police came forward to speak on behalf of their departments.
"It hurts our hearts, it hurts our soul, it hurts the intentions of good men and women that come into work everyday and put on a badge to go out and protect and serve their communities in a compassionate and a caring way," said Panama City Police Chief Scott Ervin.
But as the country faces this painful time, leaders were quick to point out Bay County is no stranger to overcoming hurt.
"We are going to not only recover from Hurricane Michael, the pandemic, and anything else this world might throw at us," said Janice Lucas, executive director of the Lead Coalition of Bay County. "We are going to recover stronger and better and heal the hurt that is so evident in our communities not only here but throughout the world."
Lucas said there is still much more work to be done, but today's action was a step in the right direction.
Copyright 2020 WJHG. All rights reserved.