Local skate park sees uptick in graffiti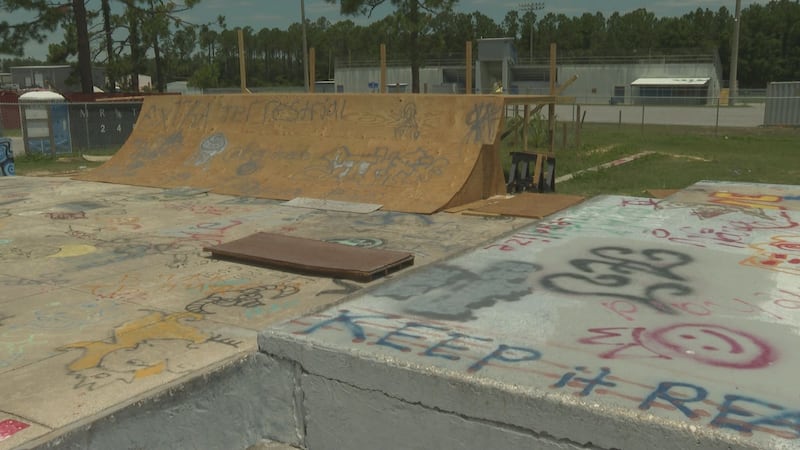 Published: Jun. 12, 2020 at 3:08 PM CDT
Volunteers rebuilding the skate park at Pete Edwards Field in Panama City Beach said they're greeted with something new, different kinds of graffiti.
And they're not happy about it.
"The skateboarders are proud of what we're doing. It's very disappointing to do all that work and come the next weekend to do more work and there's graffiti everywhere," local skateboarder Mark Akiyama said.
Local skateboarder Hunter McCarter just noticed the new markings Friday.
"It's just really not appreciated. Like people are coming here, volunteering on their own time," McCarter said.
The park has been around for years and skateboarders say when it started declining, the graffiti got worse. As volunteers revamp the park, they hope its image gets cleaned up as well.
"I don't think we have a problem with the outlet of expression it's more a matter of respecting something that the county has provided for us," Akiyama said. "Let's keep that clean and find some other outlet or way for these kids to paint if they want to."
The county is working to address the problem.
"We'll also be looking at adding some lighting and some cameras and some things that would hopefully deter folks from coming in and doing this kind of graffiti," Bay County spokesperson Valerie Sale said.
Sale also said they will be looking to lock the gate that surrounds the park.
"Unfortunately it looks like we will have to set some hours and be locking that gate up so people won't be able to get in here as easily," Sale said.
However, not all graffiti is unwelcome. When the park is completely finished, local skateboarder Ernie Watkins said he will look for folks to come paint the ramps with positive artwork.
"We're going to want some nice graffiti done on these ramps. And hopefully people won't come in here and tag it," Watkins said.
Watkins said anyone interested in painting something can reach out to him on Facebook.
Sale said a new skate park will be coming soon to the PCB Sports Complex. She said a public meeting will be held sometime in mid-July so folks can give their input on what they want to see.
Copyright 2020 WJHG. All rights reserved.