Mobile vet clinic brings services to your home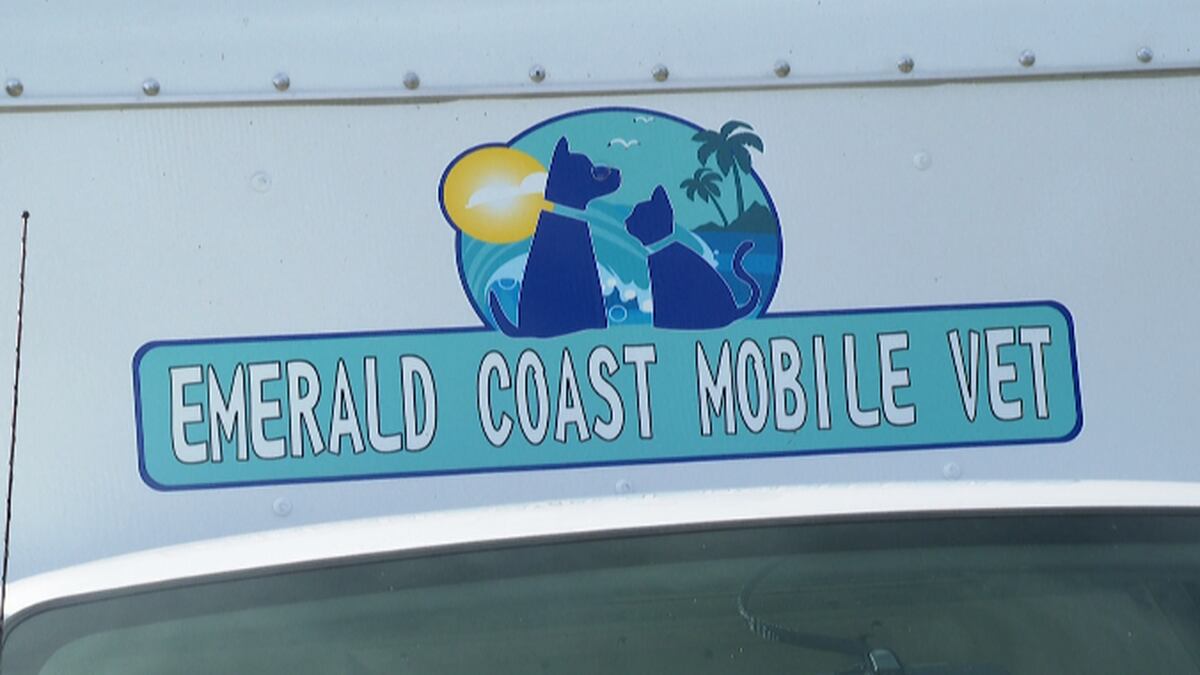 Published: Sep. 20, 2019 at 4:21 PM CDT
It looks like taking your pets to the vet might become a little less "ruff." Coming soon to your own driveway is a vet clinic on wheels, and we got the first look inside the Emerald Coast Mobile Vet.
"It's always something I thought about wanting to do and there's nothing else like this in Panama City," veterinarian, Dr. Abbi Dacosta said.
When Dr. Dacosta heads to her office, all she needs to do is hop into her van--and she's there. Dr. Dacosta drives to clients' homes to perform anything from vaccines and surgeries, to dental procedures for people's pets.
"People are super busy these days. You've got people juggling the pets, juggling the kids, so it's just easier to have someone come to their house, do everything for them right there," Dr. Dacosta said.
The Emerald Coast Mobile Vet routinely serves the areas of Panama City to Miramar Beach and even areas of Destin. Dr. Dacosta also offers stationary clinic days where you can drive to the van.
She added, "I thought this would be just a great idea to bring back to Bay County for residents and pets here."
Her first patient was three-year-old terrier Lily, who got spayed right inside the van.
"The hospital is literally a mobile hospital on wheels. We have everything inside of it that a traditional hospital does," Dr. Dacosta said. "And then our full laboratory on board, we can run a lot of blood work on the lab. We also have a reference laboratory we send a lot of our samples to as well."
This includes a pharmacy, an exam table, a fully stocked fridge for vaccines, and a full surgery suite.
The Emerald Coast Mobile Vet will be in full service starting September 30. You can make an appointment
or call 850-630-0643.
Copyright 2019 WJHG. All rights reserved.