Monthly farmers market comes to Callaway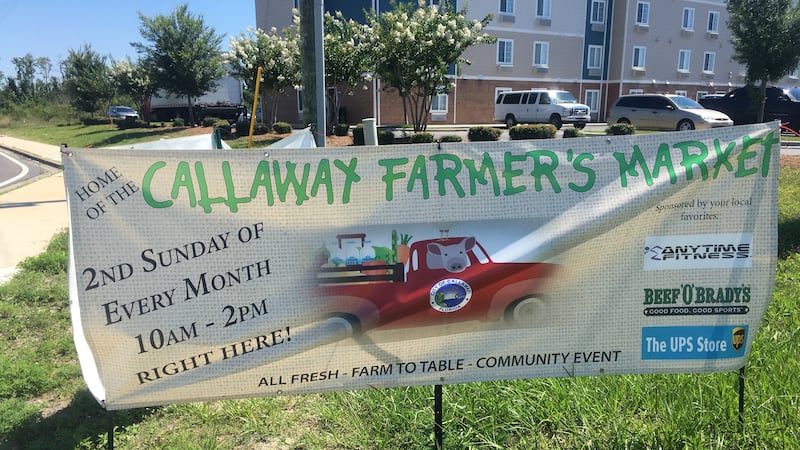 Published: Jun. 14, 2020 at 12:21 PM CDT
Callaway residents can now take advantage of a monthly farmers market.
Mayor Pamn Henderson cut a ribbon Sunday to welcome customers to the first market the city will host. The market is located right off Tyndall Parkway in the shopping center where the Beef O' Bradys, Anytime Fitness and the UPS Callaway store are located.
The owners and operators of those stores are sponsors for the market. The farmers market features fresh produce, fruits, meats, honey, eggs, plants, crafts, and more. It's free for vendors to participate as long as their products are homegrown or home crafted.
"The #850 Strong spirit of Callaway, who was pretty devastated during Hurricane Michael, they are just the epitome of resiliency and they deserve to have something in our own city," Anytime Fitness Owner and sponsor for the market Liz Hunt said.
The Callaway Farmer's Market will every second Sunday each month from 10 a.m. to 2 p.m.
Copyright 2020 WJHG. All rights reserved.