Natalia Oldson wins the Golden Apple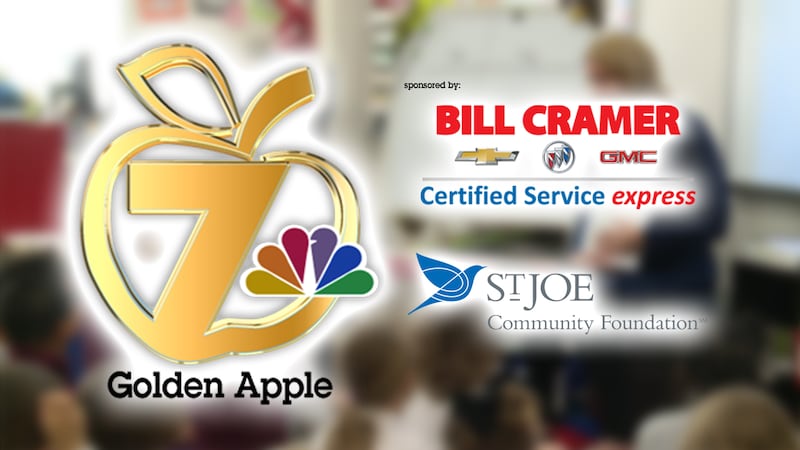 Published: Apr. 9, 2020 at 4:05 PM CDT
"There's nothing like kindergarten, you don't find it anywhere else. The students are all eager to learn, they love coming to learn, they love seeing their teacher, everyday is something new," West Bay Elementary teacher, Natalia Oldson said.
Natalia Oldson is a kindergarten teacher at West Bay Elementary School. This is her first year teaching in Bay County.
"The first time I walked on the campus of West Bay I almost paused a moment, I was like there's something different, and teaching there this last year has just opened that up even more and it helped me find a second family, another home that I didn't know was missing," Oldson said.
Her husband recently retired from the military and they chose Bay County as their forever home. Although school looks a little different right now, Oldson is staying positive.
"I set up daily challenges for the kids to do everyday, kind of out of the box ways for them to learn and use what we've been learning in kindergarten in the real world. So we've discovered being a chef and what kinds of math skills you need to be a chef, help your parents make lunch one day or bake cookies," Oldson said.
No matter the circumstances this Golden Apple winner is finding ways to keep her students on track.
Copyright 2019 WJHG. All rights reserved.