Panama City based company releases new DroneTrackerApp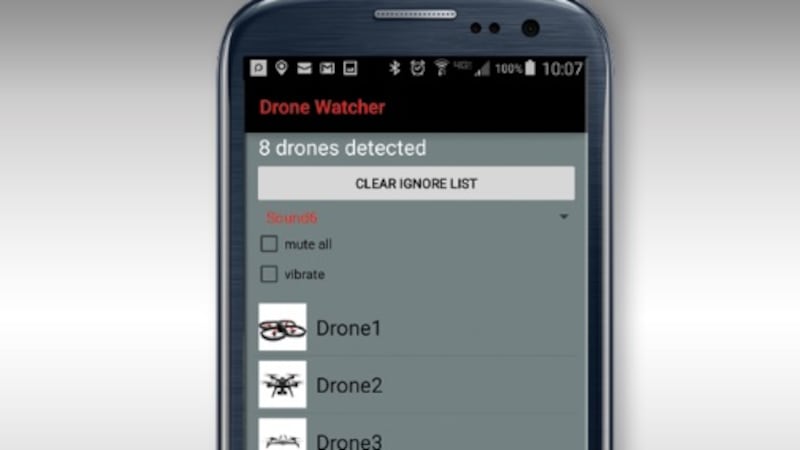 Published: Jul. 18, 2016 at 7:58 PM CDT
Last week a video of a close call between a helicopter and a drone on Periscope had some locals urging drone operators to follow all of the FAA's safety requirements.
"Just like bird strikes to aircraft, drones striking a helicopter, which doesn't have a very tough windshield, could do a lot of damage and really cause some injuries," said Adam Kelly, Chief Technology Officer at DeTect Inc. "So, the phone app is a tool that could enable us to detect when and where drones are flying."
One new program could prevent these kind of accidents from happening. DeTect Inc. recently released a free public version of their new DroneWatcherApp.
"This is the first phone app to provide this capability of monitoring digital signals from drones to provide location information," said Kelly.
It turns your Android smartphone or tablet into a drone detector.
The Android app can detect drones up to 300 feet away, and it works through crowd sourcing. If you take a look at the screen you can see these blue dots, they all represent people using the app in Panama City Beach and their data can then be shared with other users, like a local helicopter company.
Kelly said, "Particularly out on Panama City Beach, we've got a lot of people out there, so there's plenty of opportunity to make a nice dense network where any drones could be detected quite quickly and enable the aircraft to operate around them much more safely."
The DroneWatcherApp is free so anyone can download it, but if you want all of the features you have to pay for it.
"Where you can see what drones have been detected in an area and provides feedback to first responders or people who need to know where they are from a safety standpoint," said Kelly.
Right now the app is only available for Android, but developers say it will eventually be available on the iPhone too.