Paul Brent Art Gallery catches fire early Thursday morning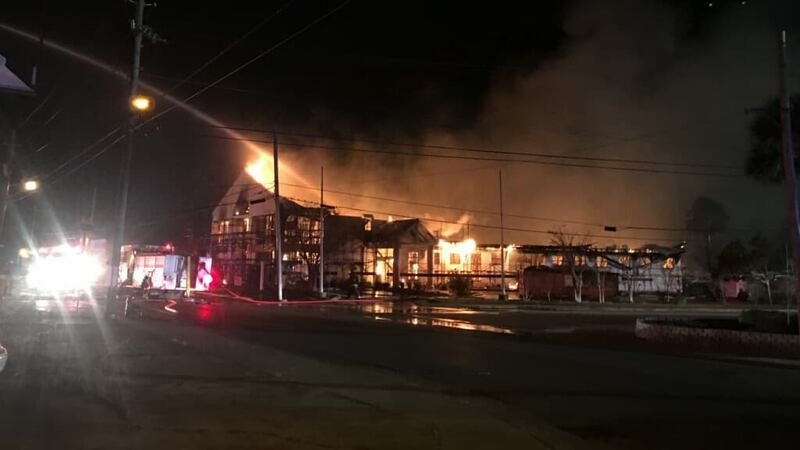 Published: Nov. 21, 2019 at 5:41 AM CST
The Paul Brent Art Gallery is a total loss after catching fire early Thursday morning.
Fire crews responded to the building, located near Beach Drive and 5th Street in Downtown Panama City, shortly after 4 a.m. to find heavy smoke and flames engulfing the building. While no injuries were reported, Panama City Fire Chief Kent Taylor says the building was a total loss.
The cause of the fire is still unknown. We'll continue to update this story as more details become available.
Paul Brent is a well known artist in the area using water color and oils to paint coastal scenes. Brent was commissioned to design the artwork on the Panama City Water Tower, which was nationally recognized.
State Fire Marshal Jimmy Patronis said due to the gallery being remodeled, Brent's artwork was not inside.
Panama City fire crews worked late into Tuesday afternoon and evening to look after the building and continue to hose it down in case any hot spots showed up.
Copyright 2019 WJHG. All rights reserved.