Phase 2 of reopening state set to begin Friday.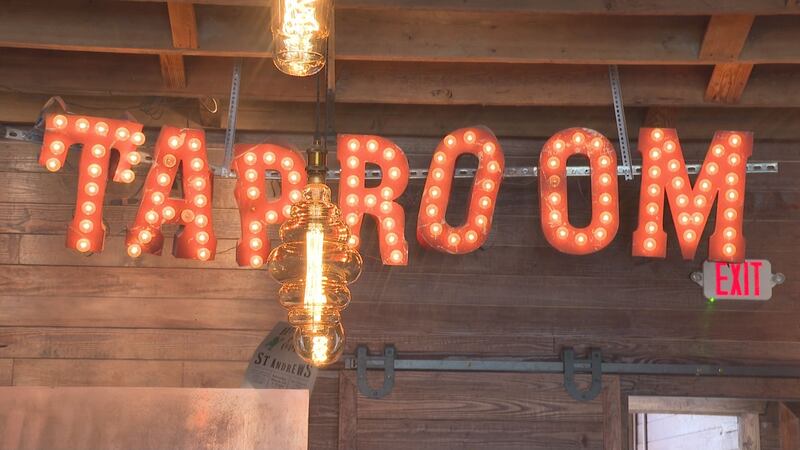 Published: Jun. 3, 2020 at 10:33 PM CDT
Several businesses like bars and movie theaters spent longer than others closed due to the coronavirus outbreak, but that's all set to change this week.
"The bars reopening and the other businesses that are allowed to increase their capacity...that just adds to our economic base that has been struggling for many months now. It'll have a huge impact on our community," said Carol Roberts with the Bay County Chamber of Commerce.
Friday, bars and pubs will reopen up at 50% capacity inside and 100% capacity outside. Guests must be seated and follow social distancing guidelines.
Taproom Owner Matt Cole said they're happy they can reopen but they're still concerned about the outbreak.
"The coronavirus hasn't gone anywhere. There [are] still new cases every day. People are still dying from it nationwide," said Cole.
Cole said they're also short on supplies like beer due to the lack of demand during the outbreak, but they're working to restock and plan to clean and sanitize the bar throughout the day.
"Every hour we spray everything down," said Cole. "When people get up in and out of a seat or a table it's disinfected. We'll continue doing those things. Inside right now we don't think we'll have an employee serving people for at least this weekend."
Entertainment businesses like movie theaters can also operate at 50% capacity but the Grand Theater General Manager Macen Payne said they'll be closed until they can work out a plan to reopen while following social distancing guidelines.
"This is all still the groundwork in terms of official protocol," said Payne. "We're still laying all that out but we're definitely taking every measure possible to make sure people feel just as safe coming in as they did before all this happened."
Payne said they're allowing people to buy out space in the theater for private showings. He said they hope to be reopened by July.
The second phase also allows gyms and retail establishments to be open at full capacity, but retail establishments must provide sanitation and follow social distancing guidelines. Restaurants can offer bar top seating and casinos can open at 50% capacity as well.
Copyright 2020 WJHG. All rights reserved.