Police arrest 14 gas pipeline protesters in north Florida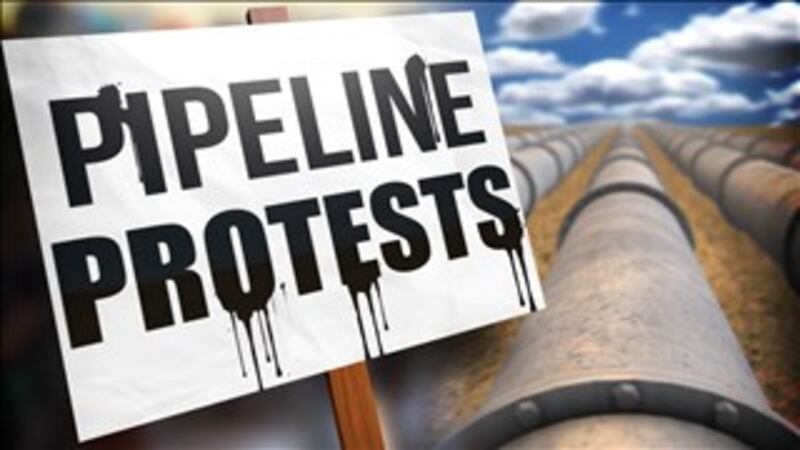 Published: Nov. 14, 2016 at 4:58 AM CST
Police have arrested 14 protesters near the north Florida construction site for a segment of a 516-mile-long natural gas pipeline that is being built through three Southeastern states.
The Gainesville Sun reports that the Gilchrist County Sheriff's Office made the arrests on Saturday, including one man who had locked himself to a truck that was delivering water.
Sheriff's Deputy Jeff Manning says all of the people arrested were interfering with the truck getting to the work site, and that the charges included disorderly conduct and trespassing.
The Sabal Trail pipeline project is a joint effort by Spectra Energy, Duke Energy and Florida Power & Light.
It will carry natural gas from Alabama, through Georgia, into Florida.