Pop-up healthcare clinic offers free services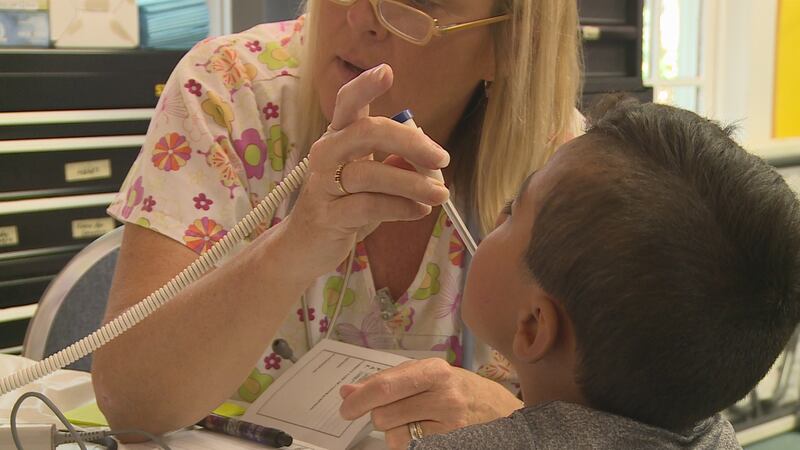 Published: Jul. 5, 2017 at 2:56 PM CDT
Health care is a hot topic, especially when it comes to providers and cost of services.
Affording health care and then finding the right provider can be a daunting task, and for some people that's not an option.
"It's hard to get into primary care even if you have insurance. There just aren't very many," Nurse Practitioner Hillary Glenn said.
But a new clinic in Point Washington promises to provide services to those who have no other option.
"There is a lot of people in the community that are unable to. Maybe for whatever reason they don't have insurance and can't afford to get to an urgent care, go to the emergency room or even just pay for a primary care visit," Glenn said.
"I see the need every time I drive down 30A and I see all these people working at 6 in the morning on a Sunday. A lot of their families are not necessarily in this country or a lot of the moms are working as waitresses until late at night and then taking care of their children during the day," Dr. Patsy Vargo said.
That's why Glenn and Vargo came up with this concept to offer services in our area.
"We are offering basically a donation based clinic. Primary care, really for anyone in the community who needs primary care," Glenn said.
One of those people who's in need of it is Shandra Flores. Although Flores speak little English, she knows she can come here, speak to the doctor through a translator, and get the medical attention she otherwise wouldn't be able to afford.
"Right now my pressure is high. I've been coming every Wednesday to check in," Flores said.
"We don't really qualify anyone," Glenn pointed out. "We don't make them show us a pay stub or any kind of documentation on their income. We are just here as a service."
"A lot of our outreach is for the construction workers, service workers at the restaurants. A lot of the moms that are barely getting by and give some basic primary care to help facilitate them finding care if they need more specialized care than what we can offer here," Dr. Vargo said.
The doctors will tackle everything from basic check ups to identifying health issues.
"We offer care for children so the little guys can come in. We can treat their ear infections and their rashes," Dr. Vargo said. "We can evaluate if they are growing correctly or not. We can actually do their school physicals. We can check and do a screening for their eyesight. We can screen for diabetes. We check for blood pressure. We do that with all ages."
"We will do general check ups, we'll do school physicals. We'll also do physicals, order blood work, follow up on labs, manage peoples diabetes or hypertension. Pretty much anything that your general practitioner would do," Glenn added.
"It's not complex at all," Dr Vargo said. "You just walk in and get care and we try to help you."
The clinic is 100% donation based.
"Some people when I tell them it's for free say what's the catch? There isn't a catch. This is an outreach," ," Dr. Vargo said. We love people and we love the community. We want to offer that dignity to people where they have a place they feel comfortable and so it's a neighborhood community clinic and its free."
It's open every Wednesday at Point Washington United Methodist Church from 7:30 a.m. to 1:30 p.m.
"We have nurses, we have hospital administrators that act as patient educators. We have business men that help work with the finances," Dr. Vargo said. "There is no compromise in the quality of care. Everyone is fully licensed and it's quality medical care in a non-traditional setting."
Patients are seen on a first come, first serve basis.