Preparing your pets for a hurricane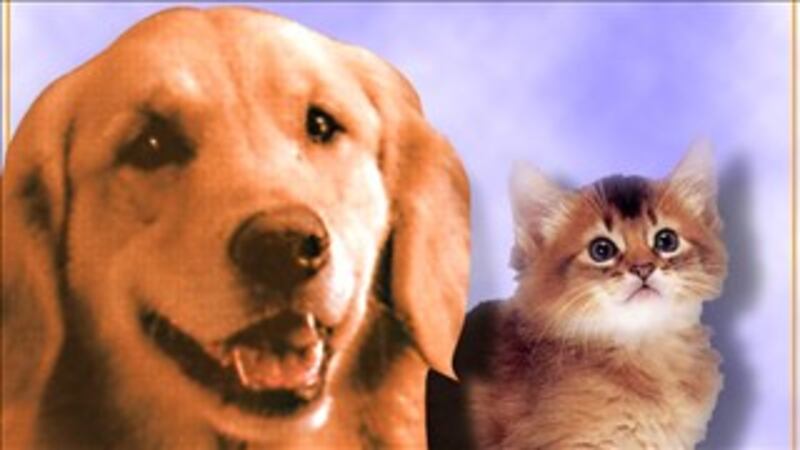 Published: Sep. 7, 2017 at 5:30 PM CDT
Pet owners know their animals are more than just cats and dogs. They're often their best friend and for many leaving their best friend behind while evacuating from a storm is not an option.
"I would take your pets anywhere. I mean, we don't have any children, this is our child so we will take them everywhere we can with them. There are a lot of hotels that are pet-friendly so they should call and get some information on it and they can definitely find hotels that will accept them," said Stephanie Kircher, dog owner.
That's exactly what animal experts say you should do. According to the ASPCA if you need to evacuate you should call ahead to find a shelter or hotel that accepts pets. You also need to put together a hurricane preparedness kit for your pet. The ASPCA suggests a pet first-aid kit, 3-7 days worth of canned or dry food, disposable litter trays, litter or paper toweling, liquid dish soap, disposable garbage bags, pet feeding dishes and water bowls, extra collar or harness as well as an extra leash, photocopies of medical record, at least seven days worth of bottled water for each person and pet, a traveling bag, crate, or sturdy carrier, flashlight, blanket, and recent photos of your pets.
The founder of Dog Harmony, a Santa Rosa Beach dog rescue, suggests pet owners should get their dogs micro-chipped. Some vets and boarding facilities may stay open during storms if you have to leave your animals behind, but finding your options before a storm hits will give you peace of mind.
"Definitely be sure they're micro-chipped so when you're traveling. If you happen to lose a dog but you've got a way for the dog to be identified so they can be returned to you," said Nancy Bown, founder of Dog Harmony.
One man we spoke with doesn't believe any animal should be left behind if a storm threatens the area.
"Would you leave your kid behind? Would you leave anything you cared about behind? To me it's just I would never do that. At least give them the fighting chance. You don't want to take care of your pet then at least get it to a place where it can fend for itself. Leaving it behind locked in a cage or something like that is not humane," said Will Jarrett, dog owner.
Red Cross officials say some of their shelters will be pet friendly if you go to a shelter that is not pet friendly they say they will still do their best to find a spot for you.