Reward for information on dog cruelty case almost $10,000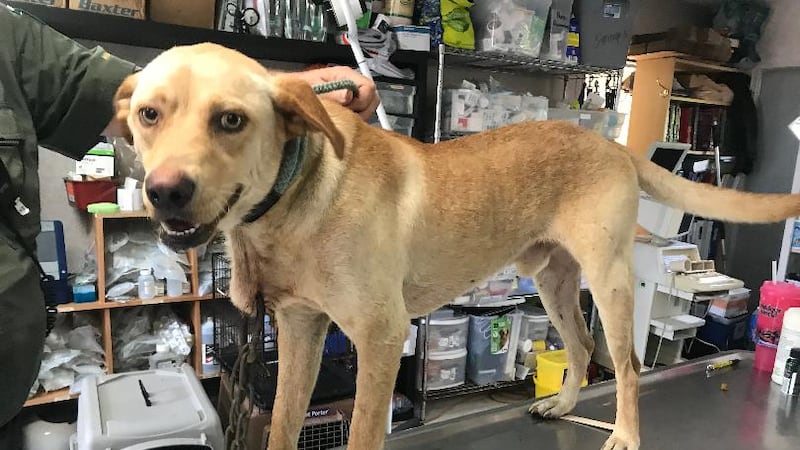 Published: Aug. 31, 2018 at 11:53 AM CDT
The Humane Society of the United States is offering a reward of up to $5,000 for information about a Walton County dog cruelty case.
Alaqua Animal Refuge and other organizations are also offering rewards for information, bringing the total reward offered to $9,750.
In July, Walton County Animal Control responded to a call of a dog wandering down Dogwood Road. When they arrived, they found the dog with no collar or name tag, but a chain and hook hanging from its chest.
Deputies rushed the dog to Alaqua Animal Refuge where workers say they removed nearly five pounds of chains and a hook from the dog's chest.
The dog has made a full recovery and was named Woodrow by workers at Alaqua. He will be placed for adoption in a new, loving home pending release from the shelter.
"In releasing the photo of the dog's injuries, we are hoping someone will come forward with information," said Sheriff Michael Adkinson. "These injuries did not happen by accident."
If you have any information about this case, call the Walton County Sheriff's Office.