Santa Rosa Beach teens gather for peaceful protest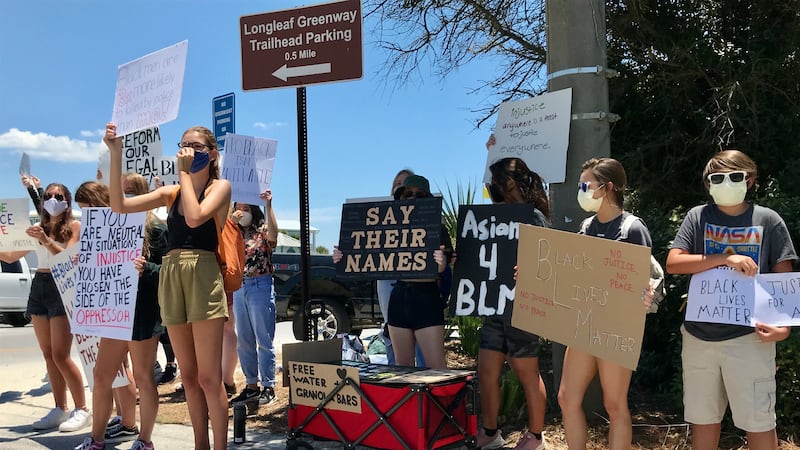 Published: Jun. 14, 2020 at 11:21 PM CDT
Honks, cheers, and chants are all typically found at a protest, but one in Santa Rosa Beach Sunday was unique.
"My generation, they're really stepping up and making and want a change, which I think it's so cool to see because they really want a better community and just a better life for a lot of people," said Santa Rosa Beach teenager Arsema Keepman.
As black lives matter protests sweep the nation, several Walton County teenagers decided to lend their voices. "We want our voices to be heard, we want our voices to be heard. I can vote, but even if you can't, you can still have your voice be heard," said resident Harrison Hohn.
For some, the issue hits close to home.
"And also in our school, I know fellow students who have been called a lot of names, derogatory terms, and that kind of stuff and I think our school needs to take a stand and to show that that's not okay," said Santa Rosa Beach teenager Alyssa Sutton.
Many of the teens said they're hoping to create a change that goes beyond their community.
Sutton said, "I hope to just spread the word of this movement and to bring it to our community and even tourists because we are a very popular tourist area."
To them, age is just a number, and change can start on any street corner. "It makes us feel good that we're doing something, and even if it's as small as this, we're still getting a lot of people and just getting the attention and the awareness out there," said Keepman.
Copyright 2020 WJHG. All rights reserved.