Single engine plane crashes at ECP airport Wednesday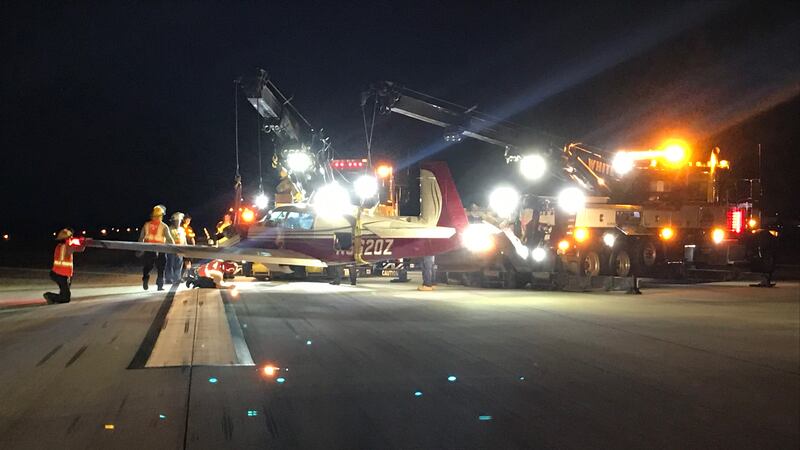 Published: Nov. 28, 2019 at 2:20 AM CST
A single engine plane crashed Wednesday evening at Northwest Florida Beaches International Airport, delaying multiple flights.
Northwest Florida Beaches International Airport Executive Director Parker McClellan said they received reports that the aircraft landed on the runway without its landing gear at about 7 p.m.
He said their emergency team responded and found two passengers in the plane. McClellan said the passengers had no injuries, and the emergency teams along with other crews were able to get the plane off the runway within an hour and a half.
"Our fire department, our police department, our maintenance folks, the airport trains for this. It's an event that doesn't happen every day but we train for it every day," said McClellan.
McClellan said that an outward bound Southwest Airline flight was delayed along with other three inbound flights.
Copyright 2019 WJHG. All rights reserved.