The Golden Apple goes to Patty Helms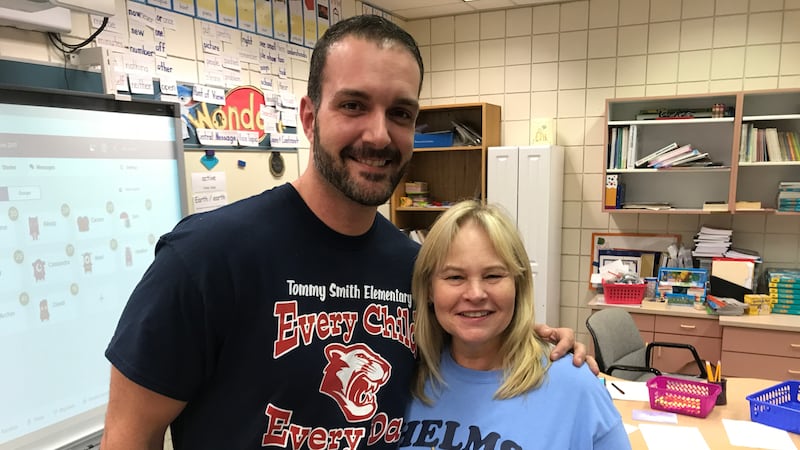 Published: Mar. 8, 2018 at 9:52 AM CST
This week's Golden Apple winner comes with a special sidekick. Congratulations to Patty Helms, a second grade teacher at Tommy Smith Elementary School.
Lots of superheroes have special side-kicks. Batman has Robin and Ms. Helms has Hushpuppy.
Hushpuppy is a beloved puppet who assists Ms. Helms during the days lessons. Helms says Hushpuppy "teaches phonics mostly, and reading. Hushpuppy also likes to see good boys and girls doing their very best and working hard all day long. " Hushpuppy has been a fixture in Helms' classroom for 35 of her 37 years teaching.
Helms' approach to education has won the hearts and perhaps most important the attention of her students who are affectionately known around town as as Helms' Hushpuppies.
"I hope that I made a difference in their life and that they already have decided what they'd like to be when they grow up," said Helms. "And that they know that education is important."
After 37 years of teaching in Bay County, Helms will retire at the end of this school year.
If you'd like to nominate a teacher for the Golden Apple award, click the "Golden Apple" tab at the top of our website.