The Golden Apple goes to Robin Mills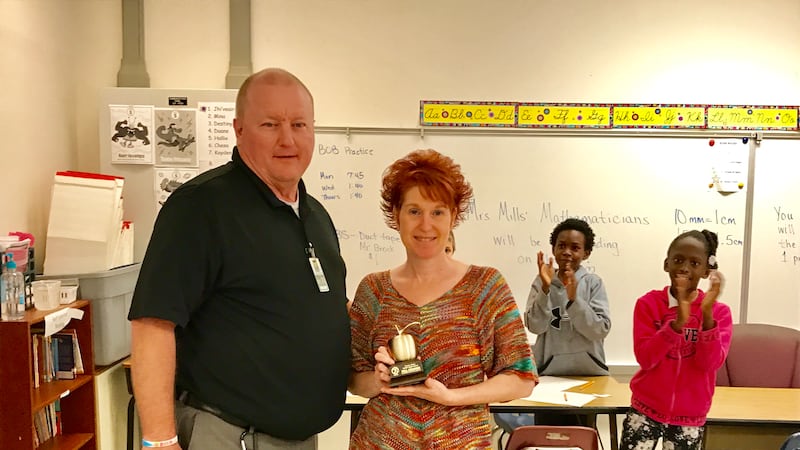 Published: Apr. 27, 2017 at 10:27 AM CDT
This week's Golden Apple award winner captures the hearts of her students with endless positivity. Congratulations to fourth-grade teacher Robin Mills at Springfield Elementary.
A few words of encouragement before a big test can make all the difference.
When Mrs. Mills' fourth graders sat down at their desks on FSA testing day, each student received a personalized, handwritten note from their teacher.
"It's very encouraging," said one of her students, Jibreel Polk. "You come in every day and there's a note on your desk and it makes my heart feel happy."
"Because I know she cares a lot. So she did that because she cares about me," said another student, Destiny Bodine.
Mills runs her classroom on positive encouragement and a whole lot of love.
"If I believe that they can achieve, then they believe that they can achieve," said Mills. "I look at these students and I do, I have hope for the future. They look at the world in a completely different way and they can truly change this world into a much better place."
Mills has captured the hearts of her students and they seem to have captured hers as well.
If you'd like to nominate a teacher for the Golden Apple award, click the "Golden Apple" tab.