The future of the Dozier School for Boys property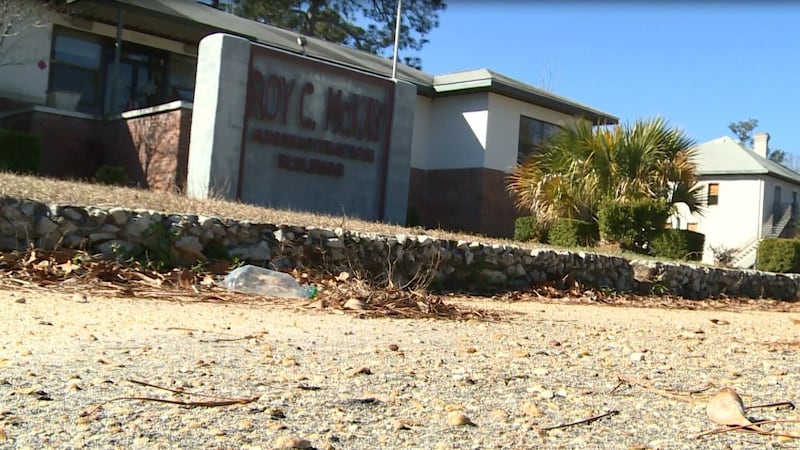 Published: Feb. 7, 2018 at 6:07 PM CST
The Arthur G. Dozier School for Boys opened in 1901 and closed in 2011 after years of alleged abuse.
Now, county leaders want to turn the page on a dark part of Marianna's history.
"We're just ready to move on and do something with the land to help move Jackson County forward," District 2 Commissioner Clint Pate said.
Since its closing, the property has sat idle along Pennsylvania Avenue-- complete with a gate and guard.
"Our biggest concern was that the area would just be abandoned or that it'd be sold to scrappers and become an eyesore to the community," Dozier Task Force member David Melvin said.
For the past several years, local leaders went back and forth on plans for the property.
Dozier belongs to the state, so local leaders' hands were tied, until recently.
"Last year, in 2017, the state voted to deed back to Jackson County the north and south campus, about 360 acres," Melvin said.
Now local leaders are asking when and what would be appropriate for the land.
"We're looking at the zoning for this property and of course we're close to the interstate and we're hoping to be able to develop it to a commercial and industrial park, looking at the best uses for that," Melvin said.
The task force Melvin sits on was formed to start making those plans a reality.
"We lost a lot of jobs in this area, so the community's always wanted to make sure we returned this area to a viable use," Melvin said.
Jackson County Administrator Ernie Padgett has deep roots in Marianna. He's no stranger to Dozier's past.
"I grew up only like two miles down the road from here," Padgett said. "I believe that this is an ideal piece of property right by the interstate, very accessible, and I think it could be a very positive thing."
The county can't do the work alone. The Commission plans to ask the state for more than $5 million to clean up the area and bring it back to a standard where it can be redeveloped.
"We will be making a request to the legislature to help us with funding to demolish the buildings that need to be removed out here and clear up any environmental issues so we'll have a developable site here," Melvin said.
Leaders are confident state lawmakers will help with the project.
"The state is willing to work with us to make sure if there's any kind of things that need to be cleaned up out here or whatever that they'd make sure that's covered, so that's why we're progressing very slowly, but very methodically to make sure those bases are covered," Padgett said.
Many have asked if anything will be done to honor those who died while attending the school.
"The White House will be preserved as a memorial and the Boot Hills Cemetery will also have a memorial constructed there," Melvin said.
If county commissioners get the funding they need this year, demolition would start next summer.
In addition to the 360 acres of land on the north and south campuses, the county commission hopes to get an additional 1,000 acres from the state.