Tourism numbers up in South Walton during colder months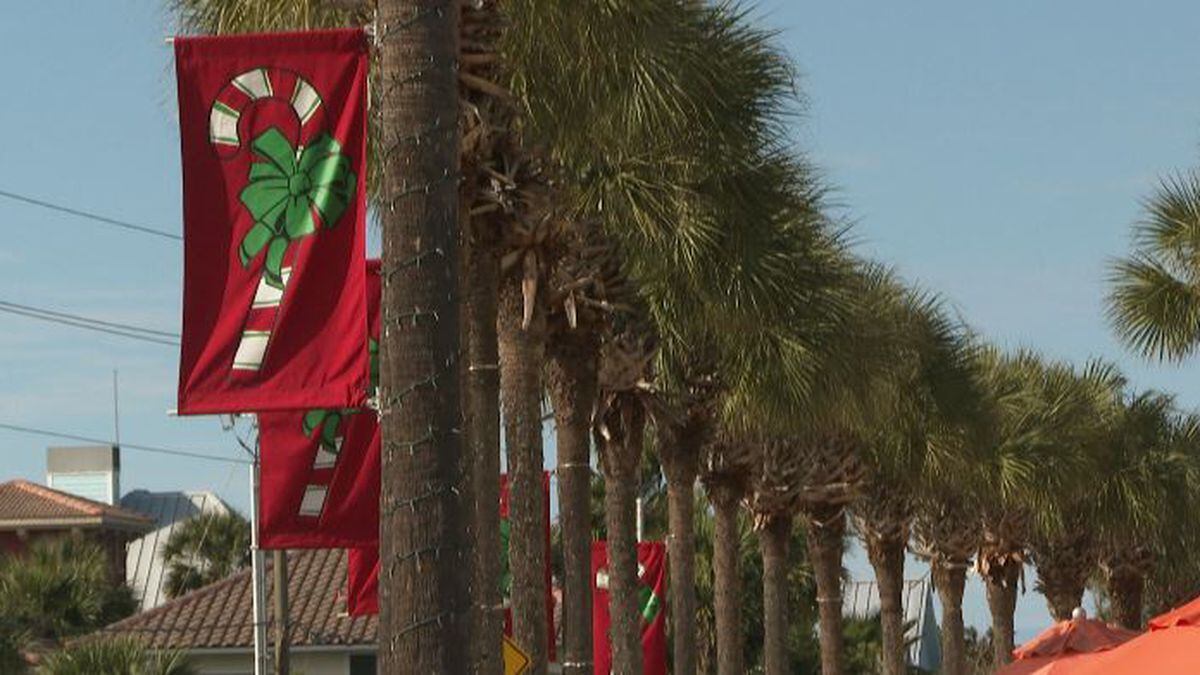 Published: Jan. 1, 2020 at 5:50 PM CST
"There's no more off season, the winter time continues to be as busy during the holidays as the Fourth of July," said George Barnes, Shunk Gulley Oyster Bar General Manager.
In June and July of last year, South Walton County had about a three percent growth in visitors.
But in the fall months, they had a 20 percent increase.
"Thanksgiving, Christmas, now New Year's, it's just a celebration of how beautiful this area is and I don't know where it stops," said Barnes.
Barnes says year-round tourism allows them to keep some of their employees during the winter.
"Since there's more consistent business, obviously that gives us the opportunity to continue to build a strong team and continue to be a part of the community during these holidays."
The Tourist Development Council said, in 2018, visitors spent an average of more than $800 each day of their trip, helping boost the local economy.
"This wasn't here, that great big building over there wasn't here, it's just a lot of growth, a lot of people," said Tom Gaubatz who's visiting from St. Louis.
Visitors who have been coming to Walton County for years said they've noticed more people visiting during the colder months.
"We went to Mass this morning and it was packed. So, just a lot more people," said Gaubatz.
They said some of what's drawing them to the panhandle are the Gulf beaches and the prices comparable to south Florida.
"It's an accessible area, we live in St. Louis and we got in the car in the morning and got here by the evening for dinner," said Gaubatz.
Copyright 2019 WJHG. All rights reserved.