Travel nurse comes home from Boston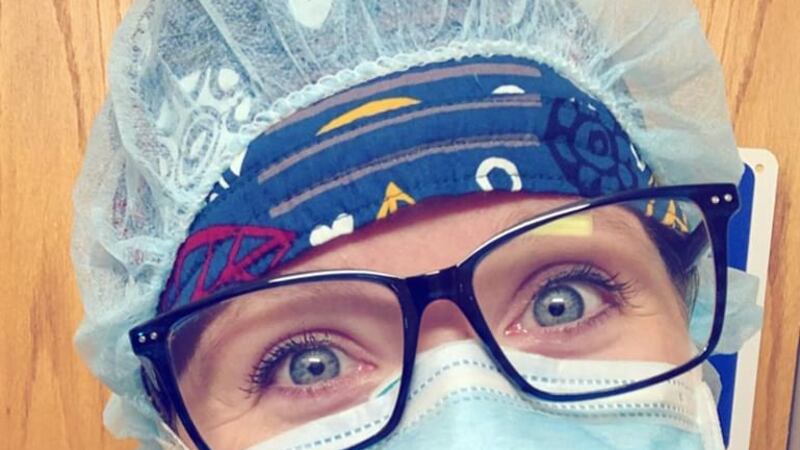 Published: May. 28, 2020 at 8:28 PM CDT
Families of traveling or contract nurses get used to them constantly being gone. But when that nurse heads to a coronavirus hot spot it can be a little more unnerving. Melissa Wilkins, the niece of Newschannel Seven's Neysa Wilkins, has worked at two different hospitals during the outbreak - one in Phoenix, the latest in Boston. During a FaceTime call, Neysa asked Melissa some questions about how life as a nurse has changed in general since the pandemic.
"We joke that this was the year of the nurse and it has been. We've never felt more supported, or appreciated or seen," said Melissa.
Melissa Wilkins can't sit still for very long. Her adventurous spirit led her to chose traveling nurse as a career. It's taken her all over the country. The latest spot Boston.
"I'm at Brigham and Women's Faulkner. It's the smaller sister hospital to Brigham and Women's which is in downtown Boston," said Melissa.
While every hospital is different, going to a new one in the middle of a pandemic has created it's own kind of different.
"Of all the hospitals I've started at I was probably most nervous about this one because of that," said Melissa.
She also said nursing is going through a change because of COVID-19.
"The foundation is all still the same. I'm doing my assessments, I'm giving meds, patients are still getting the care that they need but our time management is a lot different. We have to be flexible," said Melissa. "Wearing the mask all day, that's probably the biggest change for me. I didn't realize how much I use my facial expressions to communicate with my patients."
Another new is the need for more personal protective equipment.
"Coming in fewer times into the patient's room, not only to decrease the risk of exposure for me, but also to save on PPE as well," said Melissa.
The nurses are also doing a lot of extra work.
"Usually we would have a bunch of people, like dietary coming in passing out trays. But since we're trying to decrease their risk of exposure that's kind of falling on us and a lot of times we'll try to get vital signs for the nurse's aides, again to limit exposure," said Melissa.
This particular hospital has provided iPads for the patients to call their nurse and communicate that way. This helps cut down on nurses needing to change PPE as often. There have also been a few surprises.
"New Balance donated a bunch of shoes, crocs as well," said Melissa. "So we got a call over the intercom free sneakers in the cafeteria. I totally thought they said snickers and I was gone."
When Melissa first arrived in Boston the COVID cases were piling up.
"They hired a bunch of contract nurses to come in to help," said Melissa. "They had a little bit of a surge which they were expecting right when I was getting there. The first two weeks were the ones that were really rough."
But there is some good news.
"The cases have tapered down. They've got everything under control so they're going to start sending home some of that extra staff. I would say probably half us if not more are headed home early," said Melissa.
Which brings a measure of relief to the Wilkins family who views Melissa as one of their heroes.
"I don't think I'm a hero," said Melissa. "I think that this is what God's called me to do and whatever storm it goes through I'm gonna be there to help."
Copyright 2019 WJHG. All rights reserved.