Two threatened with arrest after trespassing on Vizcaya Beach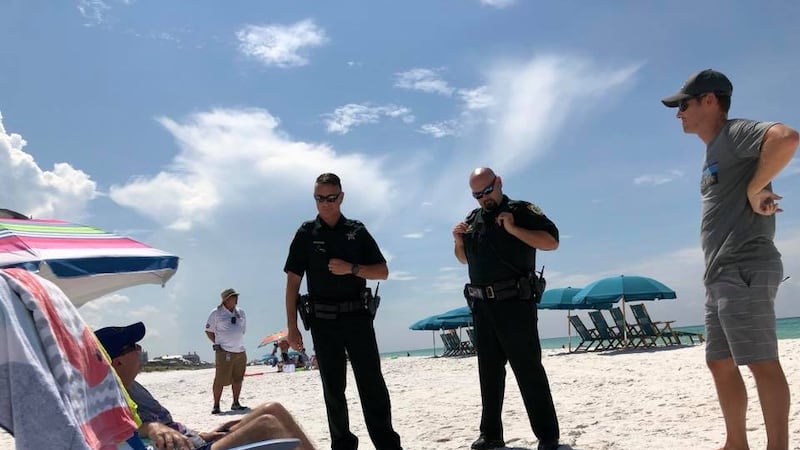 Published: Jul. 15, 2018 at 6:30 PM CDT
Sunday, two Santa Rosa Beach men were almost arrested due to trespassing on a Walton County beach.
Daniel Uhlfelder and Justin Gaffrey were reportedly threatened with arrest Sunday morning after they were told they were trespassing on Vizcaya Beach.
The two said the deputy on scene was going to draft a warrant for their arrest.
They are currently waiting on a decision to be made if the sheriff's office will pursue the warrant or not