Tyndall to house new MQ-9 Reaper Wing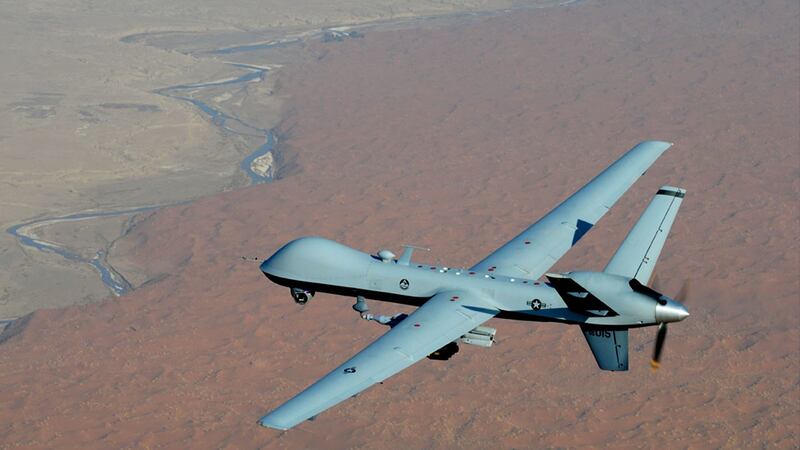 Published: Nov. 28, 2017 at 4:13 PM CST
Tyndall Air Force Base will be the home of a new MQ-9 Reaper Wing.
The Air Force announced Tuesday Tyndall was chosen to house the wing. They say this will bring 1,600 new jobs and more than $250 million of military construction.
MQ-9 Reapers are unmanned aerial vehicles, commonly called drones, which are made by General Atomics. The Reaper is the first hunter-killer UAV designed for long-endurance high-altitude surveillance.
The Reaper has a 66 ft. wingspan and a maximum payload of nearly two tons. The MQ-9 can be armed with a variety of weapons, including Hellfire missiles and 500-lb laser-guided bomb units. It can fly up to 30 hours when doing just surveillance, or up to 23 hours if it's loaded with weapons.
The Reaper has a range of 1,000 nautical miles and an operational altitude of 50,000 ft which makes it especially useful for long-term loitering operations, both for surveillance and support of ground troops.
According to the Bay Defense Alliance, in a memo dated November 16, 2017, Secretary of the Air Force Heather Wilson picked Tyndall as the preferred alternative and Vandenberg Air Force Base, Califonia, as an alternative for the new MQ-9 wing. The wing will host a headquarters, a mission control element, and a launch and recovery element with 24 assigned aircraft.
"I think the community should understand that each of us has contributed to this mission," Bay Defense Alliance President Tom Neubauer. "The fact that we support military members and their families makes this the right environment for this mission. So all of you, everybody who has contributed to supporting these military members over the years, and continues to support them, you've made a difference."
"This is a big win not only for Panama City, but for the entire state of Florida," U.S. Senator Bill Nelson said. "The 1,400 airmen and their families that will soon be heading to the area will provide a tremendous boost to the local economy."
As part of the Air Force Strategic Basing Process, the Air Force evaluated four candidate bases: Eglin, Shaw, Tyndall, and Vandenberg Air Force Bases. Criteria included mission factors such as airspace and ranges, capacity, environmental conditions, and cost. Site survey teams also analyzed each place for its ability to meet established culture and process improvement initiatives. Finally, the team assessed the availability of radio frequencies, essential for the operation of the MQ-9 aircraft.
Officials say assessments and construction of the facilities will take three to five years. The wing should be fully operational in 2023.