Vanessa Tant wins the Golden Apple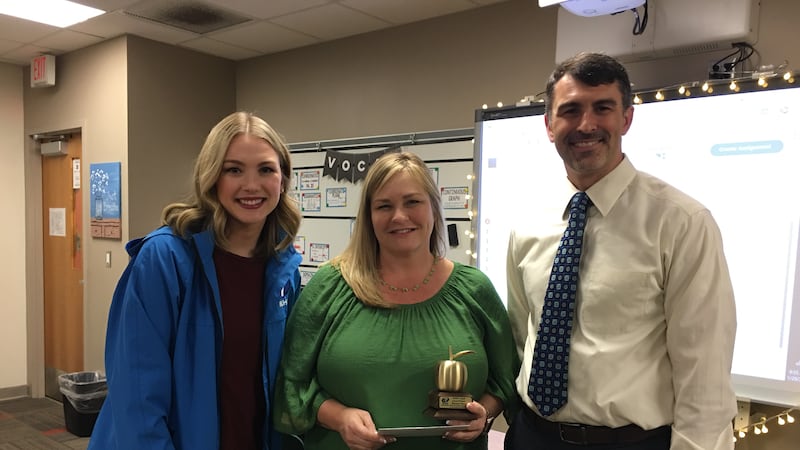 Published: Jan. 30, 2020 at 8:43 AM CST
"I started teaching because of my brother," Mosley High School teacher Vanessa Tant said. "He has a learning disability and it was very frustrating with him back in school, especially in the 80s and 90s. It's just became something I was passionate about and decided I would help kids."
Vanessa Tant has been a teacher for more than 20 years, she's currently the Algebra teacher at Mosley High School.
"I struggled with math in school. I absolutely hated math, I hated it and then once all of a sudden I had a teacher that took time with me, explained the basics to me and it all made sense," Tant said.
She's using her personal experience and trying to make a difference in the classroom.
"I get where the kids are coming from and I think that's my strength, I think about how I was at that age and how I hated that and try to make it make sense to them," Tant said.
This Golden Apple winner is helping her students excel far beyond the classroom.
Copyright 2020 WJHG. All rights reserved.