Walton County Sheriff's Office facing criticism from Oklahoma officials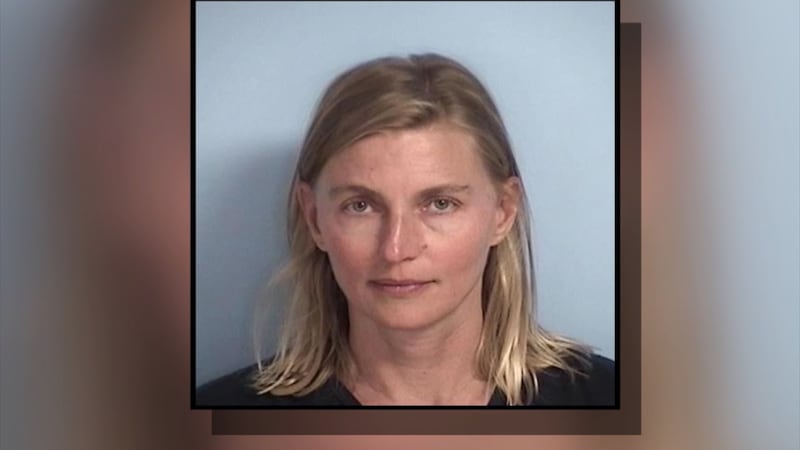 Published: Jul. 31, 2017 at 6:34 PM CDT
The Walton County Sheriff's Office is getting some heat after the arrest of an Oklahoma Department of Mental Health and Substance Abuse Commissioner.
On July 21st, Deputies responded to a domestic battery complaint between a brother and sister, which led to the arrest of commissioner Terri White.
According to the arresting report, White verbally confronted her brother and then threw water in his face before she decided to call 911.
"The very nature of a domestic case is that you have familiar relationships and certainly there can be some exacerbated tension, so in this situation, Ms. White was upset with the brother. And these are both adults, so I need to clarify, you'll question that a little bit from behavior," said Walton County Sheriff Michael Adkinson. "Ms. White was upset that the brother was not coming to dinner and was on his computer. She began a verbal altercation with him, kind of cursing and berating him and at some point, he said something back to her while seated. She goes up from the table, walked over, took a glass of water, got in his face and splashed it into his face. He stood up, pushed her out of his face. She continued to verbally berate him and get into his personal space. At some point, she called 911."
When deputies arrived, they identified White as the aggressor in the situation and arrested her for a misdemeanor charge.
Now White, with the support of Oklahoma's Governor, Mary Fallin, is claiming the Sheriff's Deputies took unnecessary actions, saying, "To my dismay, the officer who came, arrested me on a misdemeanor charge for throwing the water," White said. She said she was later able to talk to a judge and have the case dismissed.
"My family has been affected by behavioral health issues, just like countless other Oklahoma families. I believe that law enforcement in Oklahoma would have responded differently, and am thankful that they have the training and commitment to do so. My family is not unique and is not immune from these issues which further strengthens my resolve to help other families in need," White said.
Fallin issued a statement Saturday afternoon saying quote, "Terri White is a great Commissioner of Mental Health and has my confidence. Her family has privately faced struggles, like many Oklahomans, with a loved one who has a long-time substance abuse issue. She handled her family crisis appropriately by calling a crisis intervention expert to protect herself and family." Adding, "The response at the scene would suggest additional training by law enforcement could have helped sort out the situation."
But Sheriff Michael Adkinson said his deputies handled the situation appropriately.
"I mean the reality of it is nobody is the bad guy in their own story, right? She is the person in charge of her actions. She has suggested we need de-escalation training and I actually think de-escalation training is a wonderful training for every police department or sheriff's office," said Adkinson. "However, I think she should take some of her own medicine in this regard because that's not a very professional conduct to get up and go splash water in somebody's face while they are seated. It's childish behavior, she has had accountability for her own actions, as well. So the person responsible was Ms. White. We stand by the actions of our deputy. He is required by Florida Law, if he can determine who the primary aggressor is, to make an arrest. And in this case, that was clearly Ms. White. In fact, there is no dispute as to what happened. All the witness statements and Ms. White's own statement say exactly the same thing."
The Florida State Attorney's office also released a statement backing the actions of the Sheriff's Office and the arresting deputy, stating, "Deputy Sheriff Schultz conducted a solid investigation and made what appeared to be the correct choice to arrest white for the crime that was committed. I ask that future investigative decisions, to arrest or not arrest, not be based on the outcome of this sole case."
Adding, "Due to the lack of cooperation, locale of the witnesses and victim, and this being a misdemeanor charge," the case was dismissed.
"When you talk about domestic violence, we always try to find that middle ground that looks after the well being of the people and parties involved. These things have a long history of not being investigated fully. That doesn't mean every domestic violence case ends in an arrest. What it does mean is we have to do our due diligence and not walk it off," Adkinson said. "The truth of the matter is she is embarrassed and we certainly understand that. I'm not in the business to embarrass her. But I would suggest that had she accepted responsibility and moved on, this would be over. But the truth of the matter is that is not adult, professional behavior. I expect this behavior from children, not adults."
Sheriff Adkinson points out his deputies' main goal is to mitigate the potential violence or risks in each individual case.
He also said although throwing water may seem minor, that type of behavior can escalate a situation and that is what they ultimately are trying to prevent.