Walton County is the sixth fastest growing county in the nation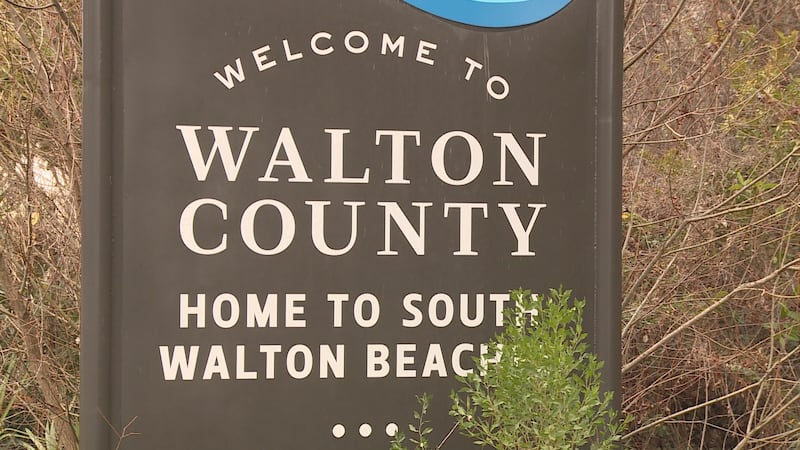 Published: Apr. 3, 2018 at 5:14 PM CDT
One local area is booming. So much so, the U.S. Census Bureau has put it on the list for the Fastest Growing Counties in the Nation.
Walton County seems to continue to be a place where many people want to be.
"I see economy, I see housing, property all up and down [Highway] 331. People moving in from everywhere," said Martha Brown, a local resident.
According to a recent U.S. Census Bureau report, Walton County has gained nearly 3,000 new residents in the past year.
"The county over the past five, six years, I've seen tremendous growth with 30A and [Highway] 98. Restaurants opening, new businesses, lots of people coming to live here full time," said Joe Freer, a local business owner.
That's a 4.5 percent increase for full-timers, making Walton County among the fastest growing counties in the nation, jumping from 21st in 2016 to sixth in 2017.
"Sometimes that's good, and sometimes that's bad, but then again it brings growth for everybody and it brings money into our area which is very important," said Martha Brown.
"People come down and, you know, you're five hours from Atlanta, you're five hours from Louisiana and they come here and realize how beautiful the beaches are and some people want to stay. You know, they don't want to go back to the big city anymore," said Joe Freer.
With road improvements on both Highway 331 and Highway 98, county officials are preparing for the growth to continue.
"They're going to get a lot more stores and things are going to come in. I think it's going to be good the next couple of years," said Kirtus Kimble, a local yogurt shop manager.
"Five years from now, who's to say what we're going to look like," said Brown.
Walton County is also the fastest growing county in Florida.