Yes Tour: putting an end to greyhound racing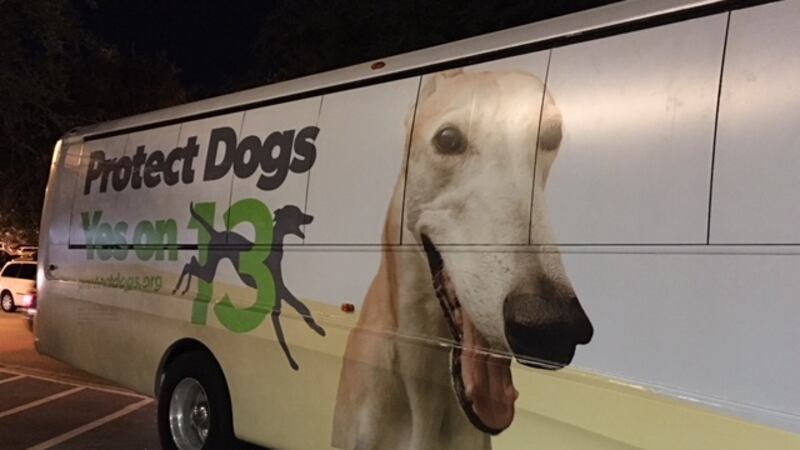 Published: Oct. 5, 2018 at 9:50 PM CDT
November elections are around the corner, and that means it's time for Floridians to vote on some amendments.
In Pier Park Friday evening the crew working on Amendment 13 was pushing to get votes to end to greyhound racing.
They said that 8,000 greyhounds endure a life in confinement at Florida tracks, and can be kept in cages for up to 20 hours a day.
"Greyhound racing is very cruel and inhumane. A dog dies every three days on a Florida track. Greyhounds live in intense confinement, they suffer injuries, and we believe when voters have the chance, the opportunity to vote in November, that they'll vote yes on Amendment 13," said Campaign Field Director for the Committee to Protect Dogs, Carla Wilson.
To learn more about this amendment or find out how you can help dogs, click on the link above.