FSU basketball team arrives in Destin, set for Emerald Coast Classic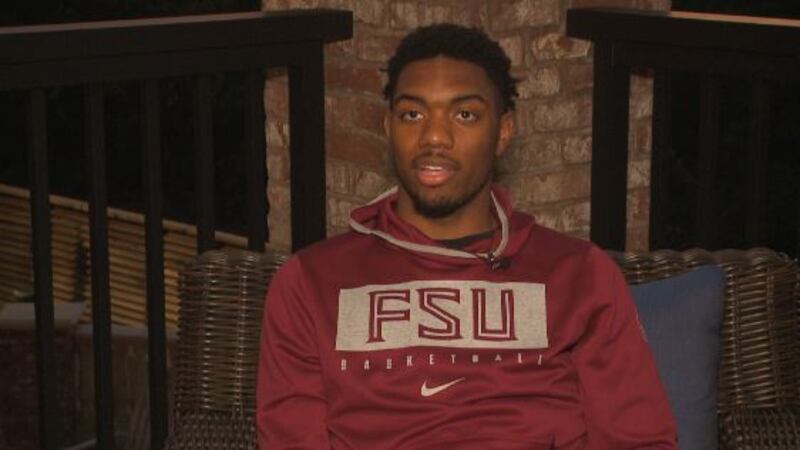 Published: Nov. 27, 2019 at 10:51 PM CST
The Florida State basketball team is spending Thanksgiving in our area, as they look to play in the Emerald Coast Classic for the first time.
Head Coach Leonard Hamilton and his players arriving late Wednesday afternoon in Destin, checking into their hotel in the late afternoon. The team is here as one of 8 playing this weekend in the annual Classic, along with the likes of Tennessee, VCU and Purdue, among others.
So that means the Seminoles will spend Thanksgiving together as a team, at their hotel in Destin Thursday. And that means a holiday homecoming of sorts for FSU senior guard and Chipley alum Trent Forrest!
"It feels great, it just has that 'homey' vibe to it." Forrest, now a senior guard told us Wednesday. "I mean once we were coming through, we passed by the Chipley exit, I was like I'm really at home basically. I just can't wait to get out and play in front of our fans tomorrow...on Friday rather."
As for coach Hamilton, this is a nice way for the team to spend the holiday together, but he won't let them forget why it is they are here in our area this weekend.
"We'll respect and honor the Holiday." coach Hamilton told us. "We'll give thanks like so many people will. But we also won't lose sight of the fact that this is a business trip for us. Because what we learn during this tournament will help us once we get into the regular season. And hopefully will be a beneficial to us in the postseason."
And by regular season, coach meant the ACC schedule. FSU comes in 5-1, they open Friday with 5-0 and 16th ranked Tennessee at the Arena on the campus of Northwest Florida College.
Copyright 2019 WJHG. All rights reserved.