Port St. Joe gears up for week two game at home against Marianna.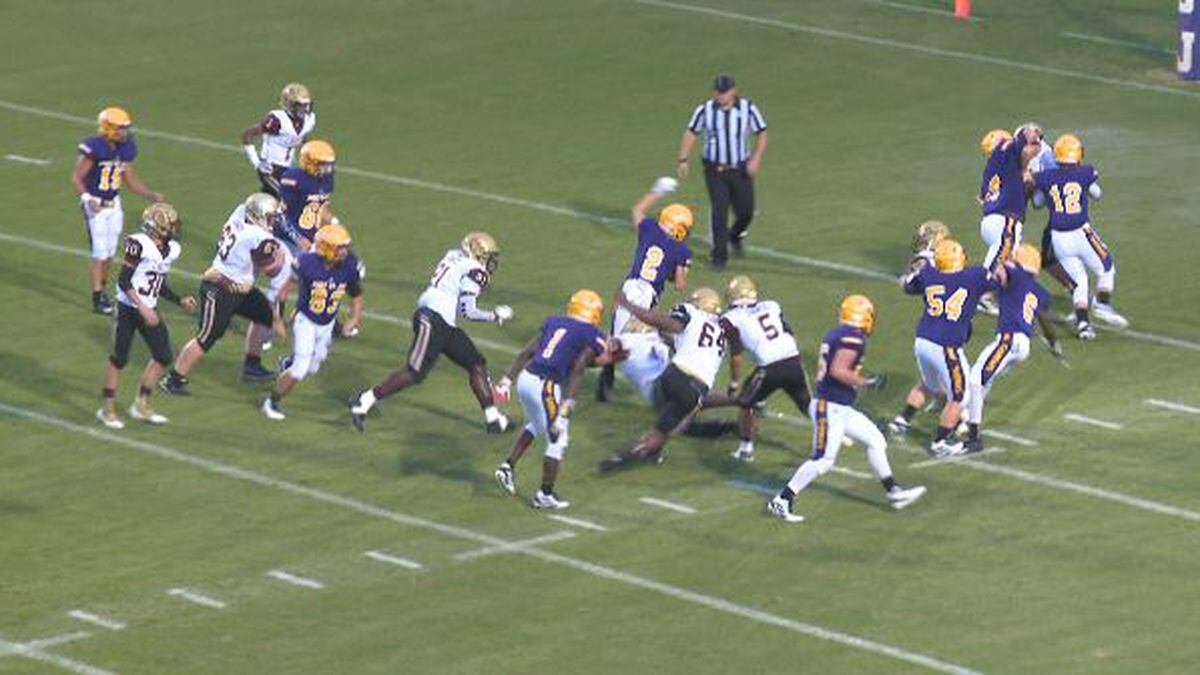 Published: Aug. 27, 2019 at 9:49 PM CDT
One of the interesting match ups set for the high school football field this Friday night takes place in Port St. Joe. Marianna visits the land of the Sharks, with this having become quite the interesting rivalry in recent years, even though it's 4A against 1A. Let's focus here on the latter, the Sharks of Port St. Joe.
Sharks head coach Greg Jordan and his guys coming off a 24-7 win over Liberty in their opener last Friday. The score perhaps not indicative of how close the game was. In fact in talking to coach Jordan this afternoon, you get the feeling he feels fortunate to have walked away with the "W" in that one!
"They're a much improved team, coach Causseaux's done a great job with those guys." coach Jordan told me Tuesday afternoon. "They were bigger than us, and probably stronger than us in a lot of positions. You know late in the game we got some big plays and were able to pull away late. But it was a 12-7 game at halftime and you know we made some mistakes, turnovers, interceptions, a lot of penalties. And hopefully we can clean those things up moving forward against Marianna in week two."
Having a bit of a sloppy start is perhaps something that you might expect when your team loses 18 seniors from the season before, as the Sharks did!
"We've got ten seniors, but a lot of them are now experienced as far as playing time goes." Coach Jordan says. "So they're listening and we're just trying to get the message across and get them to where they're able to play on Friday nights at game speed. It's different than practice than it is Friday nights under the lights. So we've got some of them that aren't performing up to their potential on game nights, but we've seen improvements and hopefully they'll continue to improve."
That game in Port St. Joe Friday set for a 7:30 eastern time kickoff. We'll hear from coach Donaldson and the Marinna camp Wednesday.
Copyright 2019 WJHG. All rights reserved.