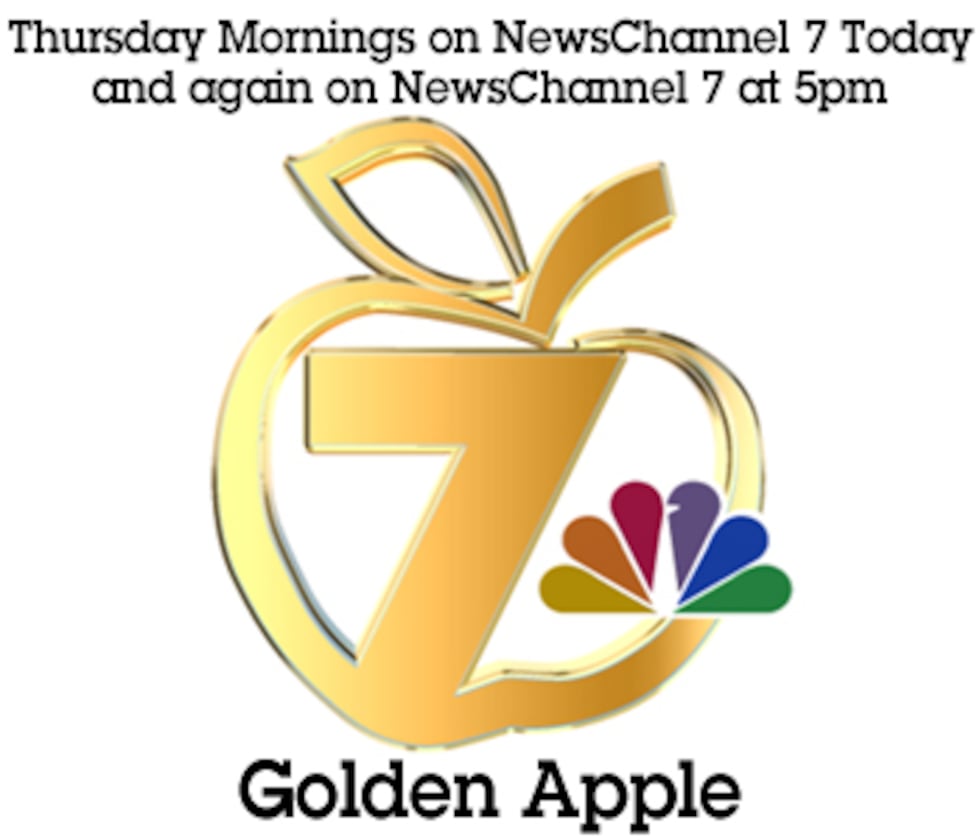 WJHG NewsChannel 7 Golden Apple Award
News Channel 7 is presenting the Golden Apple Award. This special award will feature a new teacher each week throughout the school year. This award shines the spotlight on the teaching profession and shows our gratitude for the special job these teachers perform each and every day.
In 100 words or less, tell us why your teacher should be the Golden Apple Teacher of the Week. Any teacher, grades K-12, in the WJHG viewing area is eligible to receive this award.
Tune in Thursday morning on NewsChannel 7 Today at 6:00am and Thursday Evening on NewsChannel at 5 to see if we have chosen your favorite teacher. Winning teachers will receive a commemorative plaque, and the honor of being featured as the Golden Apple Teacher of the Week on News Channel 7.