Thunder Beach Owner speaks out after event organizer arrested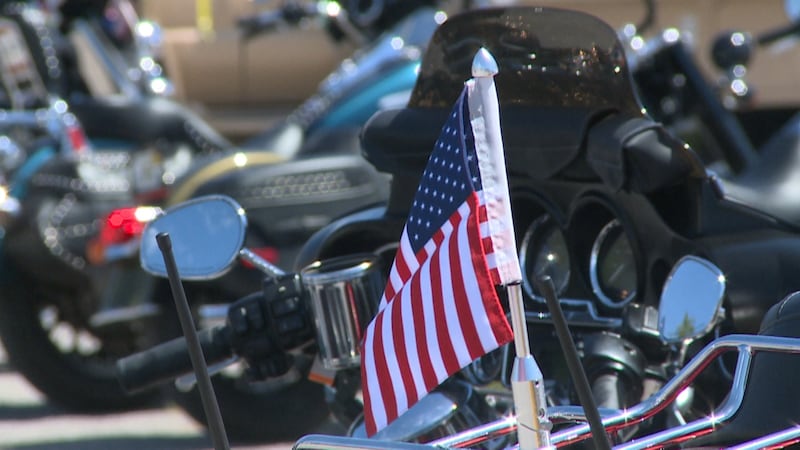 Published: Sep. 28, 2023 at 10:39 PM CDT
PANAMA CITY BEACH, Fla. (WJHG/WECP) Thunder Beach Rally's longtime owner Joe Biggs is speaking out.
The former lead organizer of the rally, Chase Micheal, was arrested. He was charged with 22 felony counts of writing a worthless check. It's face-value amounted to more than $500,000. He turned himself into the Bay County Jail last week. Court records show he bonded out on Sept. 22.
Biggs' lawyer provided NewsChannel 7 with Biggs' response to the situation.
Biggs wrote, "As I have communicated to the City of Panama City Beach, the Bay County Tourist Development Council, our vendors, and stakeholders, both personally and through my attorney, I have cut all ties with Chase Micheal on behalf of Thunder Beach Productions, Inc. With the exception of the 19 months between January 2022 and August 2023, I have continuously operated Thunder Beach Productions, Inc. and the Thunder Beach Motorcycle Rallies for nearly 25 years. Deciding it was time to retire and having been approached by Mr. Micheal about purchasing the business, I decided to sell my interest to Mr. Micheal and to assist with the transition to his ownership. Because Mr. Micheal and his family have owned, produced, or been involved in other successful, large-scale rallies in other markets, I believed the sale would be a success for all. Mr. Micheal was ultimately unable to close the purchase. On his assurances that he would eventually be able to close and successfully produce the Thunder Beach Rallies into the future, I began a reluctant and unintended operational relationship with Mr. Micheal in an effort to allow him to become familiar with the event's operations and to close the purchase. The rub, ultimately, was with Mr. Micheal's desire to put on large, ticketed concert events within the rallies—a departure from our established model—and his assurances that he possessed the personal resources and experience to fund and manage such concerts. Given his and his family's known background and experience, I felt there existed no reason to doubt Mr. Micheal's assurances, resources, or ability to buy and grow the Thunder Beach Rally. Mr. Micheal ultimately moved too quickly, however, and incurred personal debts and obligations of which I was initially unaware and which neither I nor any other representative of Thunder Beach Productions authorized, ostensibly to pay for these large, ticketed shows. Simply, his prior assurances to me that he possessed the personal resources to close the purchase and to fund and manage these concerts turned out to be false. I was notified by individuals, and later discovered others through investigation, who either extended loans directly to Mr. Micheal or made payments to others at Mr. Micheal's behest to help him fund the concerts. The significance of which being that Mr. Micheal had assured me that he would personally cover any concert-related expenses. He was obviously unable to do so and resorted to taking on the personal debt referenced above. I cannot comment on whatever assurances Mr. Micheal offered these creditors, but no such loans were taken by or with the authorization of Thunder Beach Productions, Inc. The actual use, amounts, and location of funds borrowed by Mr. Micheal is currently unknown. My attorney served a cease and desist on Mr. Micheal after I learned of these, and other various acts committed by Mr. Micheal in his personal capacity without my knowledge or authorization. Thunder Beach Productions ultimately made payments to some of the above creditors of which I'd become aware to protect the business while Mr. Micheal allegedly arranged to cover the debts himself. I understand that Mr. Micheal later attempted to repay or cause to be repaid some of the loans with checks from a Thunder Beach account without my prior knowledge or authorization, and that Mr. Micheal also attempted to repay others by issuing checks in his own personal name from his own accounts. I cannot comment on the amounts of the personal checks, whether they cleared, or to whom they were issued. Mr. Micheal's outrageous and unauthorized behavior has damaged Thunder Beach Productions on multiple levels, not the least of which includes the economic impact of his unauthorized actions and the blow to our long-established integrity and credibility as an organization in the Panama City Beach market after twenty-five years of successful events produced with the invaluable assistance of the City of Panama City Beach and the Bay County Tourist Development Council. However, even in light of the very unfortunate circumstances involving Mr. Micheal's actions, I am pledging that Thunder Beach Rallies will continue beginning with next month's 23rd Annual Autumn Rally set for October 25 - 29, 2023. I and other representatives of Thunder Beach Productions will continue to investigate the circumstances surrounding Mr. Micheal's unauthorized activities and will cooperate in in every way with the Bay County Sheriff's Office as it investigates any criminal allegations against Mr. Micheal."
The Tourist Development Council is not commenting on the investigation.
The Fall rally will happen at the end of October.
Copyright 2023 WJHG. All rights reserved.